Best EPA RRP Training For Massachusetts, New York & Other States
Contractor Alert; Mass Department of Labor Standards signs agreement with Office of Consumer Affairs and Regulation....to enforce RRP and HIC...not complying with RRP or not being a registered contractor in Mass just got more risky...
Contractor Alert; Region 1 OSHA and EPA sign agreement to joint enforce RRP in New England!
RRP Enforcement by DLS in Massachusetts has fined 30 contractors for RRP violations! See list
If you are not RRP certified and work in Mass, NH, Conn, R.I. Me. or Vermont now OSHA will help the EPA or in Mass, DOLS enforce RRP. In addition OSHA says they are interested to see contractors comply with Respiratory and Medical Monitoring Standards. These standards are written into the Mass RRP Lead Law Statute. Don't risk having a bad day when OSHA or Mass DOLS shows up on your job. Come to our RRP training and we will teach you what you need know to meet these requirements.
Are you ready for the Spring job site visits from Mass DLS enforcement officers? An excerpt from the DLS press release on 10/27/2011 says "During field inspections, DLS enforcement staff have noted a significant percentage of LSRS-trained individuals on jobs where the contractor has not obtained an RRP license from DLS. We are asking all licensed training providers to stress to their students that contractors who perform RRP work are required to be licensed under the regulation and that DLS officials will assess civil penalties to an unlicensed contractor performing work covered by the regulation."
Mass RRP Class Now Approved for 8 Continuing Education Credits In Mass. Coodinator: Cook Professional Services dba Safety Trainers Inc. CD-0028 CS-2806
Available Dates for RRP Training on Left; Select The Brown Tab With Desired Date and Location.

Why choose us for your EPA Mass RRP Training?
Over 4500 contractors have chosen us for their RRP training. Some came to us after they were unhappy (because they paid for training and were more confused when they left) with the training they received from another company. We know how important it is for you to learn from a trainer who knows your world. My name is Mark Paskell, President of The Contractor Coaching Partnership, Inc. I have met with the EPA and Mass State Regualtors who enforce this law. My purpose is to make sure I know the facts so that I can provide you with the right guidance based on reality. Our trainings are relevant to your world because we come from the same one. I have 25 years in the residential industry with over 6000 in home appointments with homeowners. This experience is shared in our trainings with you to help you implement RRP into your business. Today as a contractor business coach I train and mentor residential contractors seeking to improve the performance of their business.
Mass Lead Safe Renovation Contractor Application
Mass Lead Safe Contractor Waiver Form
Enforcement in Massachusetts Has Begun
The DOLS hired another field inspector for the 2011 spring season. At a recent contractor forum we set up with the DOLS they informed us that they will start agressively enforcing as soon as the weather breaks in late March or early April 2011. Unlike the EPA, they have many inspectors and are aggressively pursuing non-compliant companies. Last year according to DOLS officials statements at the contractor forum in Westborough, Mass. they fined several companies who poisoned their employees. In 2011 they have already visited over 100 job sites.
Sign up for training today, protect your business, your investment and avoid the risk of an inspector visit costing you big time!
ABOUT THE EPA RRP LEAD RULE

Named 40 CFR Part 745, this law requires that renovations performed for compensation on pre-1978 homes, must be done by EPA Certified Firms using Certified Renovators. This includes contractors as well as landlords and property managers. The EPA states that if you are caught working illegally they can fine you and even impose jail time.
Fines for noncompliance can put you out of business.
Choose your trainer carefully.
A challenge for contractors in the residential construction industry is knowing who to hire to provide RRP training for their company and employees. Currently there are approximately 500 certified companies that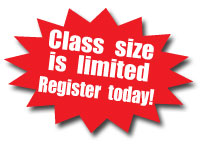 are approved to train with new trainers coming on line everyday. Not all trainers are the same. We recommend that you hire a trainer who has extensive experience in the remodeling industry. This experience is vital to the success of your training. We only use trainers that have a demonstrative ability to relate to residential contractors. There is nothing worse than sitting for 8 hours listening to some instructor who has no experience working with homeowners. Many of the 4500 contractors we have trained have told us they appreciate that our instructors have a residential contracting background.
Need training near your location? We partner with lumberyards, associations and material suppliers to bring this training to your contractor clients. Contact us today!