June 12, 2014 Hands-on Estimating Workshop for Contractors In Stratford CT at Ring's End Learning Center
Sign up Now!
Seating is Limited To 25 Attendees
Registration is $179.00 per person.

Hosted By Ring's End

Brought To You By Shawn McCadden
And The Contractor Coaching Partnership, Inc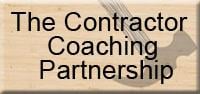 The Details
Thursday, June 12, 2014
Ring's End Learning Center
160 Avon St., Stratford, CT


Half Day Workshop: 12:30 PM - 5:00 PM

Coffee and Pastries Included!

Cost $179.00/person

***Bring your own Laptop
Loaded with Excel 2007 or later
Instructors: Shawn McCadden and Mark Paskell
This Workshop is for Contractors Looking to Improve Their Estimating,
Sell More Jobs and Make More Money!