Core CEU Requirements for MA CSL License Holders
This Class Good For 6 Credits - those with Specialty licenses will get all the credits they need at this one day class!
Brought to You by The Contractor Coaching Partnership and Remodel My Business, Inc.

Class Details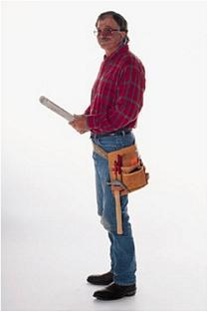 All Day Workshop: (Times may vary per date)
Coffee, Pastries and Lunch Included!

Cost $179.00/person for one day 6 Credit Class.

Note: Pair this class with another full day class and get 12 credits for just $295.00!

This one day class produces 6 CEU's including all 5 required topic categories

Class #'s: CS-7516, CS-7514, CS-7515, Coordinator #CSL-CD-0075

Instructor: Mark Paskell

See Class Description Below on This Page



By completing this class you will receive the 5 core required topics and one elective. Those with Specialty licenses will get all the credits they need at this one day class.
MA CSL Specialty Licenses include:
Roofing, Window and Siding, Insulation, Masonry, Demolition and Fuel Burning
---
MA CSL Renewal Core CEU Requirements Class

This Class will include the following MA CSL CEU Categories and Topics Appoved by the BBRS
Course Description:
CS-7511 Course Name: Attic/Roof Insulation, Ventilation and Energy Code 2012 (1 hour code and 2 hours energy)
Understanding the principles of attic ventilation to reduce thermal heat build up, condensation, roof deck rot, premature shingle failure, ice dams and maintain insulation effectiveness. The 2012 IECC energy code and building science topics.

CS-7506 Course Name: How to Manage and OSHA Site Visit (1 hour Workplace Safety)
What happens and what to do when OSHA visits your job site and how to not to attract them.
CS-7505 Course Name; Cradle to Grave Paperwork System To Manage Your Business (1 Hour Business)
How to develop and effective paperwork system to achieve predictable outcomes on your projects.
CS-7510 Course Name; Lead in Construction, Safe Practices and Respirators (1 Hour Lead Safety)
The effects of lead poisoning on adults and children and what OSHA requires employers to do to protect their employees.


Training Coordinator: CSL-CD-0075

Registration required to attend - choose from dates on the Course Calendar page.