Pay Now To Attend - 6 Week Contractor and Remodeler Business Success Program: 6 Workshops
Registration Instructions For Contractor Business Success Program:
First fill out the Registration form with the requested information and select your choice then hit submit.
Second click select the program or programs you want and then click the Pay Now button. You will be directed to PayPal for payment. Note you do not need a PayPal account to pay. PayPal accepts major credit cards.
The registration fee for all 6 workshops (Choice 1) including the bonus Mass vs EPA differences workshop is only $750.00. (This breaks down to 125.00 per workshop)
Or if you wish you can sign up for one, two or three workshops (Choices 2, 3, 4, 5, 6 or 7) - just use the PayPal button below. Individual workshops are $185.00 each.
Each date will include a lunch and learn at 12:00-1:00PM and then a three hour workshop at 1:00-4:00PM. The Lunch and Learn segments include lunch and an open forum with the instructors and guests.
Lunch and Learn Special Guests: Workshop 2 Thomas Messier, Mason and Mason Insurance, Workshop 4 John MacIsaac, ASAP Environmental, Workshop 5 Will Manning, ZipWall
If you need assistance with the registration you can call 978-422-6354.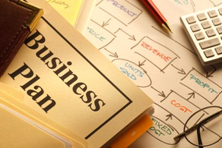 Workshop Dates
On PAY NOW Button Below Select Your Option From The Drop Down Menu And Then Click Pay Now.
Refund Policy
No refunds will issued for missed classes for any reason on the part of the student. Classes must be prepaid. Refunds can be issued to parties no later than three weeks before the first class (1/22/2013) subject to a 50.00 administrative fee. Once the classes are started there will be no refunds for students registered for later classes.

Snow and Ice Policy:
In the event a class is cancelled due to a severe winter storm the class will be rescheduled and no refunds will be issued for the storm date.