Mass DOS announced it is planning on increasing RRP enforcement on contractors as soon as spring breaks. On Friday 3/11/2011 I attended the Mass DOS meeting with Mass RRP Training Providers. I asked several times how are they going to handle enforcement of contractors who are non compliant.
Ernie Kelly of the DOS indicated that they may use the team approach and concentrate enforcement efforts on a few towns at a time. For example a group of RRP inspectors may target 4-5 connected towns and stay there for 2 or 3 days.
The DOS hired a new inspector who is ready to start visiting jobs as soon as spring breaks.
Mr. Kelly announced that they went out on approximately 150 job sites last summer and fall. Several companies were fined. Mr Kelly said those fined had lead poisoned employees. He cited an example of one job in Belmont. The job was a whole house remodel with 25 or more workers on the job. On the exterior several workers were sanding green paint off the siding wearing paper dust masks. One worker had an outline of green paint dust around his mask. When he took it off there was paint dust around his nose and mouth. The DOS inspectors ordered blood testing for several workers. Needless to say blood testing revealed readings of 70 micrograms! The contractor and subs on this job were not certified and were instructed to do so without delay.
OSHA Referrals from DOS Inspectors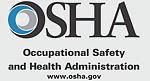 Mr. Kelly later went on to say this type of non compliance will lead to referrals to OSHA on future jobs. This is consistent with what we were told last fall at the OSHA DOS meeing at UMass. We were told that OSHA and DOS would work together and refer violators to each other.
I asked the DOS if they were going to announce who these companies were and they said that not at this time. The DOS said that the administartion has not given the blessing to announce RRP fined contractors publicly. They are working on an protocol to determine how they should handle offender companies.
Another important topic was the lack of contractors applying for their Mass Lead Safe Contractor License. Mr Kelly said there were many applications held back waiting to be processed. These applications were incomplete missing the written respirator and worker protection plans. Some were also missing the notoraized statement documention required for sole proprietors who claim they have no employees.
RRP/OSHA Specific Training for Mass RRP Trained Contractors
We are helping many contractors with the application process by training them on the OSHA Lead in Construction and Respiratory Program. I have created an RRP specific OSHA training just for this purpose with Safety Trainers Inc. To learn more click on the link for RRP/OSHA Programs
mark the coach
"one voice for the residential construction industry"