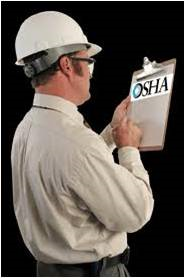 ---
9 OSHA changes and developments that impact residential contractors today.
Contractors in the residential construction industry are facing major OSHA regulations and changes that will significantly affect their business now and into the future. I am helping many contractors learn about these items in our Massachusetts Continuing Education courses for Construction Supervisor License holders. The majority of our students are surprised to learn that OSHA is now focusing (targeted industry) heavily on the residential sector. Most of the contractors know who OSHA is, but lack basic knowledge of the OSHA standards and what they need to do for compliance. When OSHA comes by their job site they are sitting ducks for citations and fines.
In former posts we mentioned that most of the OSHA training we do for contractors is usually after someone is fined, injured or killed. I hope that by educating as many contractors as possible that we can prevent all three. In addition to these three items new OSHA rules and developments will lead to more visits to residential contractors. I hope we can save someone from having to go through an OSHA site audit where the outcome is usually heavy fines.
Following you will learn about the developments from new OSHA changes and regulations.
Stay tuned as I will be following this post up with more details about each one in the coming weeks.
Read More