We have scheduled more free OSHA Awareness Seminars for residential contractors in Massachusetts. Our first one last month at Brockway Smith was well attended by over 40 contractors.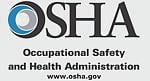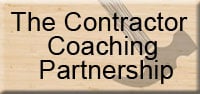 Our speaker is a former contractor from the OSHA Braintree Mass office. This is a great opportunity to meet an OSHA representative in person. Contractors in our last seminar asked questions about enforcement, compliance, training, fall protection, safety manuals and more. Many of the contractors who attended the last seminar said they were appreciative of the opportunity to hear from the agency directly. Way too many contractors spew rumors and inaccurate information about OSHA. One remodeler stated "it is nice to hear it from the horse mouth rather than the rumor mill".
The OSHA Awareness Seminar is produced by Safety Trainers Inc and The Contractor Coaching Partnership Inc.
Free OSHA Awareness Seminars will be held at the India Center in Shrewsbury, Ma on 11/9/2011, National Lumber in Mansfield, Ma on 11/17/2011 and Mid-Cape Home Center in Plymouth, Ma on 11/18/2011.
To register click on the link;
Registration for Free OSHA Awareness Seminars
mark the coach
"one voice for the residential construction industry"