Safety Trainers, Inc's EPA/Mass RRP Certification is now approved for 8 CEU credits. Safety Trainers, Inc is the first Massachusetts Training Provider to receive this approval. I am the Prinicpal Instructor for the RRP Training Program.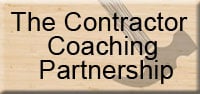 Now Massachusetts contractors can get 8 of their 12 CEU credits towards the new CSL requirement thst went into effect in July of 2010 from this one day course.
The Massachusetts Department of Labor Standards spoke with me several months ago and said they were working to get the course approved. At an open forum public meeting earlier this year I recommended that if they get the course approved for CEU's it would help with getting untrained contractors on board. DOLS wrote a letter to the BBRS and the course was awarded 8 CEU's.
Our training includes the new Mass amendments that were passed in July of 2010. Many contractors trained before July 2010 when Mass took over the law are still in the dark on the Mass requirements. This training is recognized in other states (New York, Connecticut, Maine, New Hampshire and Vermont) outside of Massachusetts. The base training is recognized in Rhode island as well however RI has some additional requirements that must be learned to work in that state.
If you have additional employees who need the training the next date has seats. In addition if your subs are still not trained (subs are required to be trained to work on pre 1978 properties) this would be a great time to get them on board.
Our next training is 11/22/2011 at Brockway Smith in Andover, Mass. Register here
New dates for December and January will be posted next week. Here is the link to the RRP Schedule Page for future trainings.
mark the coach
"one voice for the residential construction industry"