In Massachusetts residential contractors who work on pre 1978 properties are required to obtain a RRP Lead Safe Renovation Contractor License. In addition so are residential landlords who own multifamily homes where they receive compensation in the form of rent. Many contractors who are registered with the EPA as Certified Firms HAVE NOT OBTAINED THEIR MASS LEAD SAFE RENOVATION CONTRACTOR LICENSE. WHY! OSHA Regulations in the Mass RRP Lead Law. OSHA Respiratory and Medical Monitoring Training
One look at the Mass Lead Safe Renovation Contractor License list and it is easy to see that the rate of conversion is abysmal. There are currently only 1800 licensed Lead Safe Renovation Contractors who technically are licensed to work on pre 1978 properties. That technically means any contractor who does renovation work on pre 1978 properties without the license are non compliant. Did you know that there are over 4500 EPA Certified Firms on the EPA website.
Why is this happening? First we have trained over 4000 people on RRP since the law went into effect. Many contractors are telling us that they are holding back on licensing mainly because they are concerned about the OSHA medical monitoring and respiratory standards which are mandatory under the Mass RRP Lead Law.
Contractors concerns, from contractors we trained, why they are not obtaining their Mass RRP License;
The blood testing and pulmonary testing for employees
The liabilty of setting up medical records for their employees
Cost of testing and respirators and the training to comply with the standard
Lack of knowledge about OSHA leading to procrastination
If they get licensed they will become a target for OSHA
No OSHA safety plans in place right now why do I need one for this?
Lack of enforcement by state....Haven't seen anything in the press so we are not worried about it.
They were unaware Mass took over the law and they were required to apply for a Mass RRP License
Customized OSHA Medical Monitoring and Respiratory training for Mass RRP Contractors ; Qualifies 6 CEU's for CSL's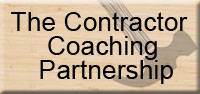 We put together a training to help Mass contractors learn how to deal with the OSHA mandates written into the Mass RRP Law. In this 6.5 hour training we teach contractors how to comply with the OSHA Lead in Construction Standard. The standard includes medical monitoring and respiratory training and documentation. We show you why, what, when, and how to implement these Massachusetts requirements into your business. You will receive written plans from us and we will teach you how to finalize them to properly prepare your business to comply. The class is interactive and direct to meet your immediate and long term needs. Then after the class we will call you to make sure you are on track to implementation. We do not forget you after you walk out the door.
Many contractors tell us they are too busy, too uncomfortable, too concerned or another reason to make sure that the Massachusetts OSHA mandates are implemented into their business. If you do not follow through on implementing the OSHA standards your company faces liability risks from OSHA, Massachusetts and knowledgable employees. In addition consumers are starting to dismiss contractors who do not have their Mass Lead Safe Renovation Contractor license.
For contractors who want to get on board our next Medical Monitoring and Respiratory Training is 12/15/2011 in Auburn, Ma. Registration link is below. Training qualifies for 6 CEU's for CSL holders.
OSHA Med Monitoring and Respiratory Training 12/15/2011