OSHA in Region 1 (Massachusetts, Rhode Island, Connecticut, New Hampshire, Maine) has posted Massachusetts contractors who were cited for fall protection violations on the OSHA.Gov Data Enforcement page.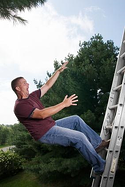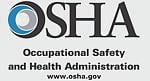 In the following chart you can see the current fine amounts that are less than the original citation. OSHA commonly reduces the first cited fine amount to a lower figure. Following the fine amount you can see the Standard that was violated. You will see the most common standards violated are 19260501 (Duty to Have Fall Protection) and 19261053 (Ladders). Other commonly cited hazards are failure to provide head protection and a fall protection training program.
OSHA Safety Officers continue to focus primarily on fall protection enforcement due to the rash of injuries and deaths in the residential construction industry. OSHA finds these jobs through referrals, complaints and driving by job sites.
Activity NR

Name

Address

City

ST

Zip

Fines


Violations

339222473

BILL'S ROOFING

775 SUNAPEE STREET

SPRINGFIELD

MA

01101

$2800.00

19260501 B13

1

339078651

JOHN BEAN ROOFING, INCORPORATED

275 COURT STREET

PLYMOUTH

MA

02360


$27,600

19260501 B13, 19261053 B01, 19260102 A01, 19260100 A 

4

338996747

RGT ENTERPRISES INC

77 CEDAR STREET

DEDHAM

MA

02026

$7000

19250501 B10

1

339002347

RALPH BURKE

128 FOREST STREET

WAKEFIELD

MA

01880

$5000

19260501 B13




1

339004442

JOHN HENRY ROOFING, INC

6 MARKET STREET

NEWBURYPORT

MA

01950

$3920

19260501 B11

1

339091472

UMANZOR CONSTRUCTION COMPANY

400 SALISBURY ST

HOLDEN

MA

01520

$3080

19260501 B13


1

338990518

AS GENERAL CONSTRUCTION, INC.

91-95 WASHINGTON STREET

HOLLISTON

MA

01746

$11,200

19260501 B10, 19261053 B01


2

338981921

MARK BRADY ROOFING, LLC

28 WIGGLESWORTH STREET

MALDEN

MA

02148

$2800

19260501 B13


1

338965924

PROGRESSIVE ROOFING, INC

1975-1985 BOSTON RD

WILBRAHAM

MA

01095

15,400

1926501 B10

1

338959513

L.E. MORGAN CONSTRUCTION, INC

354 RUSSELL STCHIPOLTE RESTAURANT

HADLEY

MA

01035

$5500

1925501 B10


1