MA CONTRACTOR LICENSE LAPSES AND HE CAN'T PULL PERMITS AND HE HAS TO RETAKE THE CONSTRUCTION SUPERVISOR TEST!
OUCH!!!!
We are getting a lot of frantic last minute contractors signing up a few days before the class. Several have stated that their license has either lapsed or is soon to lapse.
Mass Construction Supervisor Continuing Education Training classes are now

scheduled

for the fall season.
A contractor last week told me his Construction Supervisor License lapsed and now he is screwed because he has a job and can't pull the permit. To make matters worse he went past the grace period and he has to re-take the Construction Supervisor Exam. He told me he is having a hard time with the material in the 7 week CSL EXAM course. The energy material and new codes are taxing his brain.
Don't let this happen to you get your Continuing Education well in advance of your license renewal date. Register here.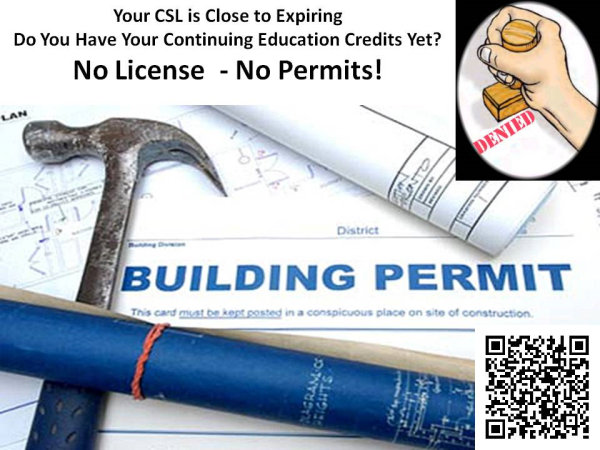 New classes have been scheduled at Sterritt Lumber in Watertown and Andersen Windows and Doors in Fall River, Mass.
Other classes are held in Brockway Smith in Hatfield, Ma., National Lumber in Mansfield, Ma., and Leominster, Ma.