Spray Foam Insulation and Isocyanates in Residential Construction Projects
Recently EMNARI was contacted to help promote a series of workshops on the dangers of Isocyanates and Spray Foam. EMNARI government affairs set up a meeting with key players to develop a game plan to reach insulation contractors, remodelers, builders and trades. With the increased use of spray foam insulation for energy efficiency many workers can be exposed to the vapors produced when the insulation is applied.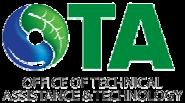 OSHA EMPHASIS PROGRAM ON ISOCYANATES; On June 25, 2013 OSHA announced that they will begin an program on education and enforcment regarding isocyanates.
Click here for flyer on 12.11.2013 Workshop
We set up a meeting at the State House with Matt Beaton (R) (State Rep, Shrewsbury, Westboro) and Hannah Kane, co-owners of Beaton Kane Construction and Rick Reibstein from the Executive Office of Energy and Environmental Affairs. Hannah Kane is very involved with many insulation and weatherization trade groups and the utility companies. Rick Reibstein is the manager of outreach and policy. Joining us was Bill Smith, a EMNARI member and part of my Government Affairs committee. As a result of the meeting the workshop will include remodelers, builders and other trades who work with insulation contractors.
The first workshop will be held on December 11th in Hudson Massachusetts at the Firefighting Academy. The workshop is free and Pre-registration is required. There will be outreach and education personnel from OSHA, EPA, OTA, ACC Center for the Polyurethanes Industry and Building Performance Institute. There will be many representatives from the utility companies as well.
Space is limited so make sure you register early.