You are a remodeler who just got a call from a consumer who wants a price on a kitchen, bathroom, addition or finished basement. You set the appointment and go on the call. You get through the small talk and start assessing the project. The consumer then expects you to whip up a price for a custom remodeling project with no design, no scope of work and no final selections.
The consumer thinks that their remodeling project is sitting on a shelf somewhere just waiting to be shipped to them.
With little information can you give them a fixed price or do you give them a best guess estimate?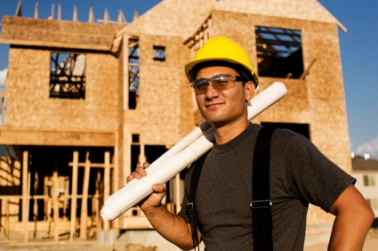 In our Hands on Workshop this week we will be teaching contractors to figure the cost of design and scope development into their pricing. After all don't you think that you should at least be compensated for your design and ideas?
If you are experienced you know to figure a fixed price you need to have several items in place. The consumer often times tries to get you to give your ideas, solutions, design and scope development for free. The consumer wants you to be the unpaid consultant without committing to you.
One thing I have learned after running 6000 plus leads is that remodeling is not a commodity. Conversely home improvement projects like roofing, siding, windows, painting and gutters can be accurately priced after measuring and getting the homeowner to select a color and model.
Remodeling is completely different than home improvement projects and requires that the following items are in place to figure a fixed price;
The homeowner's set aside target budget range

A complete design encumbered by the consumers set aside target budget range.

Code review of existing property.

Assessment of utility capacity; electric, water supply and heat

Homeowner approved products are selected (no allowances)
The sub-trades, electrician, plumber, HVAC, tile have looked at the project with the design in hand and the products selected before pricing. (no allowances)

Tabulation of materials, supervision, carpentry and related work.

Memorialized scope of work shared and approved with the homeowner.

Final price.
This may sound like a lot however it leads to a clear understanding between homeowner, contractor and trades. It prevents losing money and referrals. Bidding jobs using allowances and best guesses leads to unhappy moments for you and the homeowner.
In a sales training last week one salesperson explained she is having a terrible time getting a homeowner to stay within the allowances in the contract for a kitchen/bath renovation. The homeowner is now looking to order products way over the allowance.
Homeowners call you because they need your help. It is ok to give them some examples of how you help consumers so that they can decide if you are qualified. But once you have been vetted then it is time to not be an unpaid consultant.
Instead use retainers and design fees to be compensated for your professional advice.
For help on charging for design and estimates
contact me.