On Wednesday 10/20/2010 we will be holding our third RRP Implementation Workshop in Marlborough, Mass.
New addition to workshop team; Darcy Cook, OSHA Expert
In recent meetings with OSHA an Mass DOS officials, Shawn McCadden and I have learned about the enforcement intentions of both agencies in the state of Mass. You do not want to miss this. Due to the recent addition of the OSHA Lead Standard written into the Mass RRP Lead Law we have decided to add an OSHA expert to our workshop team. Darcy Cook of Safety Trainers will join us.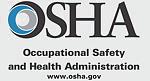 Shawn McCadden Darcy Cook
This workshop is for owners, sales people, production managers and office managers.
Our team includes remodeling industry speaker and educator Shawn McCadden. Contractor's all over the country have found that Shawn's RRPedia.com blog is one of the best resources for information on the RRP Lead Rule. Shawn is also a Certified Massachusetts RRP Instructor.
Next on our team is RRP Insurance Expert Tom Messier from Mason and Mason Insurance. For any contractor with concerns or questions about protecting their business in the RRP era this is a must.
Next we will have an contractor attorney from the law firm of Kenney and Sams to discuss the importance of preparing your contract in the new RRP era. We will discuss strategies and concepts on how to legally protect your business. Bring your legal questions to the workshop.
Our special guest is Darcy Cook of Safety Trainers. Darcy is an expert on OSHA. She is a long time OSHA trainer from Auburn, Mass. with an extensive list of contractor clients throughout New England. I recently asked her to join me in the RRP training effort. She is now a Massachusetts Accredited RRP Training Provider. Shawn and I are Mass RRP trainers and we will work with Darcy to bring RRP training to contractors in Massachusetts.
Last but not least I round out the team. My job is to focus on sales and marketing strategies, RRP training, and keep the others in line.
Now that Mass has taken over administration and enforcement of the law it is important to make sure your company is in line with the new Mass regulations. Especially critical is complying with the OSHA Lead Standard that has been written into the Mass Law.
All five of us are active EMNARI members.
Hope you can join us.
Link to sign up;
-Oct 20 2010 RRP Workshop in Marlboro
one voice for the residential contractor