OSHA published a notice affecting contractors on 12/22/2010 describing a new compliance directive for fall protection used during residential construction. An excerpt from the directive....
Citation Policy.
If an employer is engaged in residential construction, but does not provide guardrail systems, safety net systems, personal fall arrest systems, or other fall protection allowed under 1926.501(b), a citation for violating 1926.501(b)(13) should be issued unless the employer can demonstrate the infeasibility of these protective measures or the existence of a greater hazard. If the employer demonstrates infeasibility or a greater hazard, the CSHO must determine if the employer has implemented a fall protection plan meeting the requirements of 1926.502(k). Part of that determination will be based on whether the employer has instituted alternative measures to reduce or eliminate fall hazards.
Under STD 03-00-001, the employer was not required to have a fall protection plan that was written and site-specific. With the cancellation of STD 03-00-001, fall protection plans under 1926.502(k) must be written and site-specific. If the fall protection plan is not written, site-specific, or otherwise fails to meet the requirements of 1926.502(k), the violation should be cited as a grouped citation of 1926.501(b)(13) and 1926.502(k). A written plan developed for repetitive use for a particular style/model home will be considered site-specific with respect to a particular site only if it fully addresses all issues related to fall protection at that site.
The reader's digest version; contractors must provide fall protection in the form of rail systems, arrest systems, safety nets or if not feasible use other measures such as pipe staging or powered lifts. After hearing from the industry, OSHA has determined that there is no reason sufficient not to use industry available measures and equipment to prevent workers from injury due to falls on residential projects.
This new regulation will go into effect in June of 2011. Recently we learned that the residential construction industry has been named one of OSHA's targeted industries for enforcement. This regulation and targeted industry status, combined with the OSHA Lead in Construction Standard referenced in the EPA RRP Lead Rule, will impact thousands of contractors in the residential construction industry.
Contractors Not OSHA Trained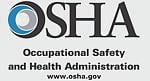 The majority of residential contractors have little or no OSHA specific training. The residential industry has been under the radar for OSHA enforcement for years. Now times have changed. I learned at a recent OSHA seminar at U Mass in September, that the current OSHA mantra is to enforce first and educate second. The genesis of this directive is straight from Washington. OSHA leaders believe that the former penalty structure was insufficient to change contractor behavior and deter them from breaking established safety requirements. Hence a new penalty structure was born in August. OSHA has hired more inspectors to to enforce the regulations.
OSHA Training Inquiries Are UP
Calls about OSHA respirator training, from residential contractors we trained on RRP, have increased since Mass took over the law in July. We developed a RRP specific OSHA respirator training in November to help Mass contractors fulfill the requirements on the Mass DOS License application. (RRP OSHA Respirator Training) In New York, most of the inquiries are related to how to comply with the OSHA requirements mentioned in the EPA RRP Certified Renovator training.
I suspect that once contractors learn all the facts about the new OSHA directives many will seek OSHA 10, OSHA 30 and other specific training to ensure that if they are visited by OSHA they will be able to show they are compliant.
Our goal is to continue to keep residential contractors abreast of new developments on both the RRP and OSHA fronts. Please let us know your thoughts.