Residential contractors affected by the EPA RRP Lead Law are looking carefully at their contracts. They are concerned that their contracts are written appropriately to protect them against potential liability from RRP related matters.
One of our workshop team members, Attorney Andrea Goldman, recently wrote a post about the challenges the residential industry is having with RRP. I know personnaly that Andrea has been eating, sleeping and drinking RRP since last spring. She understands this law very well and her work is predominantly with residential contracting companies.
Andrea's post
A Dog and a Truck, or Why RRP May Not be a Bad Thing [More]
pointed out some of the challenges residential contractors are facing complying with RRP and other regulations.
If you need to have your contracts reviewed I would recommend her highly to help you out. She can provide carefully worded clauses to be added to your current state compliant contract.
Of course I assume you already have a contract that is in line with state regulations. If you don't know if your contract is in line she can help you with that as well.
For you die hard school of hard knocks guys out there, if your still using the old 3 part carbon proposal estimates you may want to consider upgrading to contracts for the year 2011.
Here is Andrea's website.
http://www.andreagoldmanlaw.com/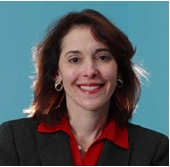 Andrea Goldman
RRP Forms