Yesterday, The Contractor Coaching Partnership and Safety Trainers, Inc. conducted a RRP/OSHA Respirator and Lead in Construction training for Massachusetts contractors. We developed this training to help Massachusetts RRP trained contractors prepare for the Mass Lead Safe Renovation Contractor application.
Many contractors have asked us to help them with the OSHA requirements referenced in the RRP training. The 8 hour RRP training does not devote enough time to OSHA requirements even though contractors are responsible to know them.
The RRP Lead Law was taken over by the state of Mass in July of 2010. Massachusetts added the OSHA Lead in Construction Standard and Respirator Program to the Mass RRP Lead Law.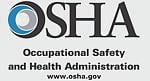 Mass Contractors must supply a written respirator and worker protection plan with their Lead Safe Renovation Contractor (certified firm) application in order to obtain their lead license.
Respirator Fit Testing Video
Here is a video of Darcy Cook and Joe Ceccerelli of Safety Trainers, Inc. demonstrating the respirator fit testing required before an employee can wear a respirator for RRP work.
mark the coach