A Mass contractor working in Boston last week survived a job site visit from an inspector working for the state. This inspector was not from the DOS or OSHA. The contractor was working on a multi-family property with several crew members and sub contractors. The state inspector armed with laptop checked out all the contractors working on the site.
The inspector took down the license plate numbers of the trucks outside the house and acquired the names from state data bases of the vehicle owners. Then they went inside asking for each individual. They asked for names of companies and started to check their data base to see if the contractors were insured for workmens' compensation. Luckily the general contractor is fully insured as were the sub contractors. The inspector made a point to let this contractor know that it was good to see a GC carry the right insurance on his own people and also require his subs to be insured as well. The contractor told me he felt violated by the process although he is glad he chose full insurance for his employees and required the same of his subs.
You may be thinking who are these guys? Are they DOS? Are they EPA? Are they IRS? Are they OSHA?
These are employees of the Massachusetts Department of Labor. In this case it was the DIA (Department of Industrial Accidents). These inspectors are armed with laptops and can check you out from their vehicle by entering in your company name. If you don't have a lettered truck of job sign they will run your plate, find out who you are and then go into the job site and start asking questions. If you or your subs are not properly insured, properly classified or something else related comes up, you are about to have a bad day.
The State of Massachusetts is aggressively seeking out businesses who are not playing by the rules. Regarding the residential industry the state is going after contractors who are not carrying workmens' compensation coverage for employees. They are also looking for contractors who are paying their help under the table, not paying payroll taxes, not paying unemployment insurance and misclassifying workers.
In March 2008 Governor Deval Patrick issued Executive Order #499 establishing the Commonwealth's Joint Enforcement Task Force on the Underground Economy and Employee Misclassification to address the issue of workplace fraud and misclassification. This task force involves several state agencies who are working together to catch offenders. Here is a list of some of the agencies on the task force;
Department of Labor
Department of Industrial Accidents
Division of Occupational Safety
Division of Unemployment Assistance
Division of Apprentice Training
Division of Career Services
Last year according to the Joint Enforcement Task Force 2010 Annual Report the force recovered $6,500,000 in its second year of operation. Here is the break down of funds recovered; DUA $2,071,211, DIA $1,872,694, DOR $1,568,166, AGO $ 788,690, FSC $188,788.00.
The Department of Industrial Accidents issued 3,676 stop work orders for lack of workers'compensation insurance which led to the $1.8 million figure above. The DIA has a list of companies who have been debarred from doing business in the State of Massachusetts. (DIA debarment list)
You do not want to be on this list. There are lots of contractors on this list.
Recently Shawn McCadden and I met the Director of the Joint Task Force, George Noel. He told us they have approximately 12 plus inspectors who go out into the field to find businesses who are not playing by the rules. He said his inspectors are working to ensure that companies they inspect are paying taxes, unemployment insurance premiums, paying payroll taxes and properly covering their employees with the right workmens' comp coverage. In addition he made a point to tell us there is another group of inspectors in a sister agency that goes out as well.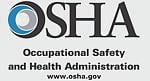 Is your business prepared for a visit and or audit from the following Massachusetts Regulatory agencies;
Division of Occupational Safety; RRP Compliance; are you RRP trained and does your company have a Mass lead Safe Renovation License?
OSHA (DOS RRP Related Training; Medical Monitoring and Respiratory Written Plan. This is required for companies with employees to obtain your Mass Lead Safe Renovation License to do RRP work. Sole Proprietors are required to make sure their sub contractors are protected by this OSHA requirement. OSHA looks at subs as employees.
Department of Labor; insured, employees properly classified, your sub are insured and properly classified, up to date on unemployement insurance premiums, workers paid above the table.
We have been trying to inform as many contractors as possible about the new regulatory landscape upon us in Massachusetts. We have stategically set up trainings specific to these regulations. If you have any questions about who these people are and what you need to do to be prepared give us call a we can help you. Please don't ignore this new landscape, it is not worth the risk.
mark the coach
"one voice for the residential construction industry"
OSHA Medical Monitoring and Respirator Training