RRP enforcement of contractors by Mass DOS is on the rise. We learned that the DOS has visited over 100 job sites so far this spring. They are going into the neighborhoods looking for RRP compliance.
Contractors are only a phone call away THE Mass DOS....
We also learned that they are using another approach. The DOS is checking the current EPA Certified Firm list to see who is certified with the EPA. Then they are cross referencing the Mass DOS Lead License list to see if the contractor is certified with the State of Massachusetts. Those that are not are getting a phone call from the DOS to see why they have not licensed their company in Massachusetts. Many contractors are saying they are not aware that Mass took over the law on 7/9/2011.
Last week several companies called me reporting that they have received a call from the DOS. The DOS asked them to apply in Mass right away to be compliant. They DOS is asking companies who have employees to also submit a written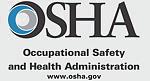 OSHA medical and respirator plan.
The Contractor Coaching Partnership has called many contractors to remind them that they need to apply to the state of Mass to get a Lead Safe Renovation Contractor License. Some have and many are not. Reasons given for not licensing the firm in Mass are did not know, money, the new OSHA requirements, then they can find me and a simple I am not doing it until they catch me.
Contractors who have decided to play by the rules welcome this new enforcement approach and would like to see a level playing field established as soon as possible. Contractors who continue to procrastinate or ignore RRP compliance in Mass are running the risk of enforcement hassles from Mass DOS.
FULL DAY RRP WORKSHOP FOR CERTIFIED RENOVATORS
If you need guidance on this or other RRP issues we invite you to come to our full day RRP workshop on 5/19/2011. We will have industry expert Shawn McCadden, myself, insurance expert Tom Messier, attorney Mike Sams and containment expert Chris Zorzy. We will cover the Mass RRP differences, insurance issues, how to set up containment, legal issues, documentation, the impact of OSHA and much more.....