A small percentage of Massachusetts residential contractors have applied for their Mass Lead Safe Renovation Contractor License. A recent check on the Mass list of LSRC's shows less than 1600 Massachusetts companies are licensed to work on pre 1978 homes. Contractors who do not have their lead license are not allowed to even offer to work on pre 1978 RRP projects. Note; there are over 4500 companies from Massachusetts who are EPA Certified Firms.
It is now one year since the State of Massachusetts was given delegated authority to enforce and administer the EPA RRP Lead Law. Why are so few contractors complying with the licensing requirement under the Mass RRP Lead Law?
Confusion on how to comply with OSHA medical monitoring and respiratory requirements.

L

ack of awareness of the Mass requirements that are over and above the base EPA Certified Renovator Initial course.

Indifference

Money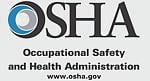 A contractor from western Mass contacted us this week about the OSHA requirements written into the Mass Lead Law 454 CMR 22.00. He said he recently saw one of our blog posts and learned about differences in the law. It turns out he was trained before Mass took over the law in July and he said his trainer has not kept him up to date of the new changes in Mass.
Many more contractors have reported that they were unaware of the Mass changes until they saw it in our newsletters and blog posts. Due to the continued mass confusion about the Mass differences I am going to write several posts over the coming weeks to help contractors get up to speed on the right information. If you are already up to date please excuse the repetition of material posted earlier.
What is required to obtain a Mass Lead Safe Renovation Contractor License?
1. Complete 8 hour RRP training and obtain Lead Safe Renovation Supervisor (Certified Renovator in EPA States) certificate. If you have taken the class before 7/9/2010 your certificate will be accepted.
2. Register your company with Massachusetts by filling out the Lead Safe Renovation Contractor License application (Certified Firm in EPA states). The fee is $375.00. If you applied for your Certified Firm with the EPA before 7/9/2010 you can fill out the Lead Safe Renovation Contractor waiver and not pay a fee.
3. After 7/9/2010 or if you did not certify your firm witht the EPA you MUST fill out the Lead Safe Renovation Contractor application and pay $375.00 to the state. If you are a sole proprietor with no employees you do not have to comply with the Medical monitoring and respiratory written plan and fulfill the OSHA requirements. (See 4 if you have employees)
4. Contractors with employees must provide a written medical monitoring plan and respiratory plan with their application. The state provides templates that you can use as a guide. You can download these templates, fill them out, complete the requirements described in the templates then it will be ready to send in. These requirements include the OSHA lead in construction and respiratory standards. In addition Mass has added more stringent requirements.
OSHA Medical and Respiratory Written Plan Requirements to qualify for a Mass Lead Safe Renovation Contractor License (contractors with employees)
Blood lead level test for employees

ZPP (zinc protoporphyrin) test for employees

Respiratory pulmonary fuction test for employees

Respirator fit test

Personal Protection Equipment training

Provide PPE for employees

Worker training on the OSHA Lead in Construction Standard

Worker training on OSHA Respiratory Standard

Record keeping documenting compliance with written plans
The employer must have the above in place to complete the medical monitoring and respiratory written plans. Once completed the written plans then can be sent in to the Mass DOLS with your application.
Don't do this....a few contractors have told us they are going to fill out the templates, sign them and send in their OSHA template written plans without complying with the requirements. We advised otherwise! What this means is if someone is found out by OSHA or if God forbid, someone is lead poisoned on the job the ensuing OSHA violation can go from serious ($7,000) to willful ($70,000). Plus you are signing the application under the penalty of purjury.
If you need help complying with the OSHA medical monitoring and respiratory requirements to qualify for your Mass Lead Safe Renovation Contractor License we have a 6.5 hour workshop to prepare you. Here you will learn how to comply and we will give you the templates and direction you need. Use the following link if you wish to sign up for this OSHA training.........Sign up today
OSHA Mediical Monitoring and Respiratory Training 8/19/2011 Andover, Ma.
mark the coach
"one voice for the residential cosntruction industry"