Eastern Mass NARI is holding its third seminar on the 8th edition of the Mass State Building Code. (Download seminar flyer) The host for this seminar is EMNARI member Sterritt Lumber. The speaker is Mike Guigli from the BBRS. Many contractors are still unaware that a new Mass State Building Code is now in effect since the beginning of August. Please spread the word to other contractors so they can be prepared for figuring the cost of new projects effected by the new codes.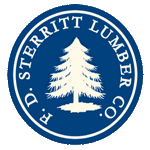 and

Host MA 8TH Edition Code Seminar
Jack Mackin of Sterritt Lumber is graciously allowing EMNARI the use of their conference room. Sterritt Lumber is very interested in making sure their contractor clients have access to education and are up to date on important movements in the residential construction industry.
Eastern Mass NARI is stepping up to the plate to provide timely education seminars for its members and the residential construction industry in Massachusetts. Many contractors are looking for assistance in keeping up with the fast changing regulatory landscape. EMNARI often partners with material suppliers and lumberyards to reach contractors outside of NARI. We have a very busy fall planned to bring important and timely education to the residential contractor in Massachusetts. To learn more about EMNARI or become a member please go to our website at www.emnari.org. We meet on the first Wednesday of the month in Natick, Ma. Our next meeting will be held on 9/7/2011 with speaker Darcy Cook from Safety Trainers, Inc. She will speak about the educational programs EMNARI is working on for CSL CEU credits.
Sign up for Ma 8th edition seminar on 8/24/2011 to be held at Sterritt Lumber
"one voice for the residential construction industry"