Here is an overview video from OSHA about the mandatory fall protection directive that goes into effect on 9/15/2011.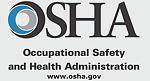 Here is the video link from the OSHA website;
http://www.dol.gov/dol/media/webcast/20110812-osha/
If you have questions about this training we are available to answer your questions. In addition we provide fall protection training workshops for contractors and their workers, including subs.
Bring us to your lumberyard, facility or trade association and help contractors get the training they need to comply with OSHA.
We work with lumberyards, material suppliers, trade associations like NARI, NAHB, ACCA, JLC and more. Our training program is designed to help you bring this training to your contractor customers. If you would like to help your contractors become educated on OSHA programs to help them avoid having a bad day from an OSHA compliance officer audit we can help. You know contractors see the residential industry through your eyes. Suppliers play a key role in bringing education and training to contractors. We can set up trainings for you and your contractor clients at your location with our seamless facilitation and training process. Last year this process allowed us to train over 4500 contractors on the EPA RRP Law. For more information on how we can help you bring important education to your contractor clients here is my direct number 508-847-0162. Or email Mark.
mark the coach
"one voice for the residential construction industry"