We have two Mass/EPA RRP trainings coming up right after Labor Day. We will cover the Mass differences and some of the new EPA changes that happened over the summer. We will teach you strategies on how to use your RRP certification as an advantage to differentiate your company form other. Our training also certifies you in Mass and EPA regulated states. If you have not been certified yet this is a great opportunity to do so.
RRP Manual
On September 12th we have a training at Brockway Smith 146 Dascomb Rd Andover, Ma. Brockway Smith has allowed the use of their training room for many trainings. Please support Brockway Smith dealers. They have a great selection of millwork, windows, doors and trim.
Link to register for 9/12/11 RRP training here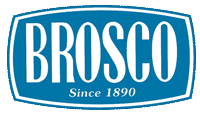 On 9/14/2011 we have a Mass/EPA RRP lead training at our new training center in Auburn, Ma. Safety Trainers Inc and The Contractor Coaching Partnership Inc are now neighbors in the same building in Auburn, Ma.
Flier docs/RRP Flyer 9.14.11 Auburn Ma.pdf
Link to register for 9/14/2011 RRP training here
I will be the principal instructor for both classes.
"one voice for the residential construction industry"