A large New England roofing company with locations in Connecticut and New Hampshire was the latest OSHA fine casualty for fall protection violations. The good news was the fine was only 34,750.00. The bad news is they must completely revamp their entire safety program for all their related companies nation wide.
Read the bold print lower in this article from the OSHA Press release and try to calculate the real value of the all the measures they must take to comply with their OSHA settlement agreement. For 14 locations it will be many times more than the $34,750.00
Fall Protection Training for workers is required and written plans must be in place by 9/15/2011.
Region 1 News Release: 11-1216-BOS/BOS 2011-306
Sept. 1, 2011
Contact: Ted Fitzgerald
Phone: 617-565-2074
Email: fitzgerald.edmund@dol.gov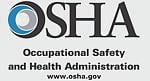 US Labor Department reaches settlement with Nations Roof, 14 affiliated
companies to enhance safety and health for employees nationwide
BOSTON – The U.S. Department of Labor has reached an enterprisewide settlement agreement with Nations Roof LLC and Nations Roof of New England LLC that resolves litigation stemming from citations and penalties issued to the latter for hazards at a Hudson, N.H., work site by the department's Occupational Safety and Health Administration. Lithia Springs, Ga.-based Nations Roof LLC and its 14 affiliated companies have agreed to completely reinvent a uniform safety and health program, which will include significant improvements to employee training, safety and health planning, work site inspections, and management structure and accountability.

In addition to Nations Roof of New England, which is based in Connecticut, the affiliates include Nations Roof National Service Center and Nations Roof South, both based in Georgia; Nations Roof East, based in New York; Nations Roof North, based in Wisconsin; Nations Roof of California; Nations Roof West, also based in California; Nations Roof of Carolinas, based in North Carolina; Nations Roof of Florida; Nations Roof South Florida; Nations Roof Central, based in Texas; Nations Roof MidAtlantic, based in Virginia; Nations Roof of Illinois; and Nations Roof of Ohio.

"In this settlement, Nations Roof goes beyond correcting hazards and paying a fine," said Marthe Kent, OSHA's New England regional administrator, who is based in Boston. "It commits itself to a proactive safety and health culture that will emphasize training and awareness to minimize roofing and construction hazards companywide, which ultimately will help ensure that all of its workers return home whole and healthy after each day's labors."

"The significance of an enterprisewide settlement agreement is in bringing about enhanced safety and health for the entire workforce of an employer with multiple locations and subsidiaries," said Michael Felsen, the Labor Department's regional solicitor in Boston. "Instead of taking a piecemeal approach to safety, Nations Roof LLC and its affiliates will implement and maintain a uniform nationwide program that will enhance safeguards against falls and other construction hazards for hundreds of roofers."

Under the agreement, Nations Roof will appoint safety/health directors for all of the companies. Each director and a supervisory employee will complete OSHA's 30-hour construction safety course, the safety/health directors will be required to become certified to teach the 30-hour course, and all other potentially exposed employees will receive at least the OSHA 10-hour safety course plus eight additional hours dedicated to fall protection. In addition, site-specific safety plans will be developed at each work site and reviewed daily with employees, and every active work site will be inspected daily by a foreman and weekly by a project manager. Nations Roof will audit four active work sites of each affiliate per year, institute a safety and health curriculum as part of its management development program, and implement performance reviews for all affiliate presidents and safety/health directors.

The company also will submit compliance reports to OSHA; report jobs, injuries and illnesses to the agency; and allow OSHA to monitor compliance with the agreement. Finally, Nations Roof will pay $34,750 in fines and verify correction of all hazards cited at the Hudson work site.

The agreement has been filed with the Occupational Safety and Health Review Commission and will become final on September 14, 2011. Trial Attorney Scott Miller of the Labor Department's Regional Solicitor's Office in Boston litigated the case for OSHA. The inspection at the Hudson work site was conducted in July 2010 by the agency's area office in Concord, N.H.

Under the Occupational Safety and Health Act of 1970, employers are responsible for providing safe and healthful workplaces for their employees. OSHA's role is to ensure these conditions for America's working men and women by setting and enforcing standards, and providing training, education and assistance. For more information, visit http://www.osha.gov.

Secretary of Labor v. Nations Roof of New England LLC and Nations Roof LLC
OSHRC Docket Number: 10-1674
mark the coach
Fall protection training anywhere in the Northeast, New England, New York, and New Jersey. Contact us.