The Contractor Coaching Partnership and Safety Trainers are holding an OSHA Awareness Seminar on 9/29/2011. Our host facility is Brockway Smith in Andover, Ma. The seminar time is 1:30 -4:00 PM. Our guest speaker is Tim Irving from the Boston OSHA offce. Mr. Irving is a Compliance Assistance Specialist.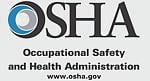 Brought to you by
We have decided to offer this seminar for free to contractors and trades in the Boston area. This is a great opportunity to meet OSHA and learn about their programs, ask questions about what is new with OSHA. enforcement and other related topics.
To attend you must sign up prior to the event. Currently we have 25 people signed up in the last two days. So if you want to attend sign up right away as seating is limited.
Register for Free OSHA Awareness Seminar Here
mark the coach
"one voice for the residential construction industry"
Fall Protection Training Dates and Locations