Not RRP certified yet, no problem come to the JLC Live Trade Show in March in Providence, Rhode Island.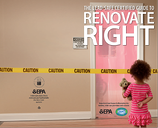 The JLC Live has scheduled our team of RRP experts for RRP Certification Training on 3/21/2012. Our team is lead by Remodeling Industry Expert Shawn McCadden who will be the principal instructor. Shawn is both a Mass and an EPA RRP instructor. Kent Ackley from Rhode Island Lead Techs is the accredited training provider in the state of Rhode Island. Last I will be assisting with the coordination of hands on training and facilitation.
Last year we had 60 contractors from the region obtain their RRP Certification at the 2011 JLC Live Trade Show. The training will certify workers in Rhode Island, Massachusetts (states awarded delegated authority by the EPA) and states regulated by the EPA. Contractors from Connecticut, Vermont, Maine, New York and New Jersey who attend the show will be RRP certified for their areas.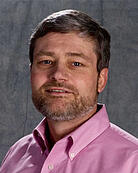 Mass/EPA RRP Instructor Shawn McCadden
Last year we had several contractors who worked in Massachusetts, Rhode Island and Connecticut attend the training. These contractors learned that they needed to be certified in all three states! Shawn McCadden has developed an awesome training module describing the differences between the Massachusetts, Rhode Island and EPA RRP Lead Rules. Last years attendees complimented Shawn on his straight forward explanation of the differences between different regulating bodies.
Click here for more information on the show and training. You can view the show agenda and also sign using the registration button.