A New Hampshire framing contractor employee was killed this week from a falling object in Manchester. According to an article from the Union Leader Tyler Walsh was killed when a metal staging bracket fell from a house he was helping build and pierced his skull. The site is located at 40 Checkerberry Way in Manchester. Walsh was working with other framers for Norton Construction of Salem.
Example of a steel wall staging bracket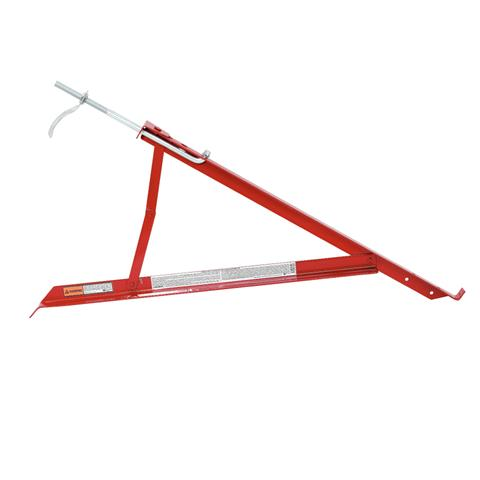 OSHA Standards require head protection for workers on a construction site while working below upper active areas. It is not known whether or not a hard hat would have prevented this unfortunate outcome. See the following OSHA standard on head protection.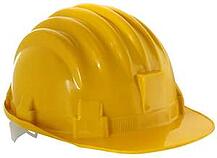 1910.135(a)(1) (OSHA wording on employers responsibility to protect workers)
The employer shall ensure that each affected employee wears a protective helmet when working in areas where there is a potential for injury to the head from falling objects.
This accident may have been prevented if the area below was blocked off with warning lines and signs or if a safety monitor was used to warn workers of dangers. Other possible preventative measures include effective training for those erecting staging and supervision by a competent person while erecting staging. We go over these strategies in our Fall Protection Training workshops. (Fall Protection Training Schedule)
OSHA Local Emphasis Program for fall protection enforcement in Region 1; New England
The recent OSHA Fall Protection directive aims to educate residential contractors on how to prevent injuries and fatalities from fall hazards and falling objects. In New England the residential construction industry is under a specific LEP that is in effect until September of 2015. This means OSHA enforcement officers will focus on fall hazards which include protecting against falling objects. The new fall protection directive requires contractors to do the following when workers are exposed to heights of 6" or greater;
Use safety nets, guard rails and or fall arrest systems
Complete a written fall protection plan. ( If infeasible to use the three items above a site specific plan may be used for hazards different than the primary plan)
Tra

in workers

on fall protection standards, how to recognize hazards and the use of personal protective equipment. The training must be effective and documented.
The accident is being investigated by the Concord, New Hampshire office. Here is the link to the full article. Written By KATHRYN MARCHOCKI of the New Hampshire Union Leader.
http://www.unionleader.com/article/20120319/NEWS07/703199953
With the spring season underway we expect OSHA to be very active throughout New England. Preventable accidents like this one in Manchester will likely lead to increased OSHA scrutiny for the residential construction industry in New England.