Much has been written about the EPA's lack of effective RRP enforcement in the country. This week the EPA announced that they have fined three companies to date for violation the EPA RRP lead rule. RRP compliant contractors state that competition from non-compliant companies is costing them jobs.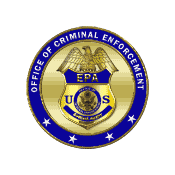 Link to EPA Fine activity
http://yosemite.epa.gov/opa/admpress.nsf/0/1146e74c2c12b0f8852579d70069adcc?OpenDocument
EPA/NCHH WEBINAR; OVER 700 COMPANIES CITED FOR RRP WORK PRACTICE VIOLATIONS
Last week I participated in the EPA/NCHH webinar regarding EPA efforts on RRP activity in the past year. In the webinar the EPA shared information on their advertising and outreach as well as RRP work practice fines in the pipeline.
We were told that there are currently over 700 companies that have been cited for RRP work practice violations. In addition there are over 170 pending actions against RRP training providers. The EPA said that they will begin announcing the results and fines as soon as they have gone through the complete verification process.
We also learned that the majority of tips and complaints that led to the EPA enforcement actions came form contractors reporting on other contractors.
I asked what was being done about small property owners, real estate brokers and banks who own pre 1978 foreclosures. Many bank and realtor's hire contractors for improvments to foreclosed properties and often hire non compliant contractors. Many landlords who own 2,3, and 4 family homes are not yet certified and they often hire the low ball non compliant contractor. They had very little to say except that they need to do more in that area.