The spring is here and the calls are coming in that OSHA has been on residential job sites from the north shore to the end of the cape. Last week four calls; one from a framer, one from a builder/remodeler, one from a roofer and one from a painting contractor.
The call from the cape builder/remodeler is proof that OSHA is going to the cape. The cape remodeler is a client and I am happy to report he was visited and everything was fine; no violations.
In our fall protection training last week a North Shore (Mass) remodeler told me he got a pamphlet from the Andover OSHA office talking about fall protection compliance.
The roofer was recently hit for the third time and now wants us to help with training his guys.
The painting contractor has a job on a major street and wants to make sure he is 100% up to speed on fall protection. He said a buddy had a recent visit from OSHA.
Another contractor came to us for fall protection training after his general contractor demanded that he provide proof that he was up to speed on fall protection. The GC wants to see a written fall protection plan and evidence that the subs men are trained and certified on fall protection!
On the newswire OSHA is releasing enforcement actions everyday throughout the country about contractors facing small to large fines.
Our host and training location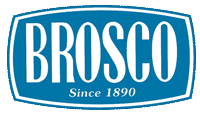 on 4/27/2012
There is ample proof that OSHA will aggressively enforce fall protection in Region 1 this spring and summer. The best way to protect yourself is to make sure you are up to speed on what they are looking for. To do so join us in our fall protection training on 4/27/2012 at Brockway Smith in Andover.