When we think of falls in construction we don't normally think about falls through floor openings. When contractors and builders build homes and additions with stairwells they often leave the well open posing a hazard to a fall below. As workers get busy worker inside they tend to not worry about something like a fall on the inside of the house. This lack of awareness can be dangerous at wall openings, stairwells and landings. We spend time on this false sense of security in our fall protection trainings.
In this OSHA V-tool video a man building an interior partition wall falls to his death through a stairwell. He falls two floors to the cellar below and dies from his injuries.
To protect workers from this hazard OHSA requires that the opening either be covered or protected with guard rails.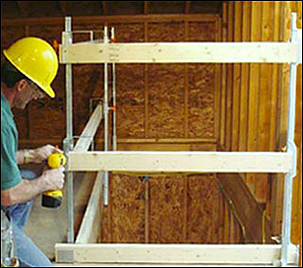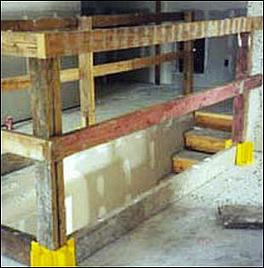 Here is the video in English and Spanish.
OSHA V Tool; Fall Through Fall Opening in English
OSHA V Tool; Fall Through Floor Opening in Spanish
Caidas en la Construccion/Aberturas en el Suelo