OSHA has launched a national fall protection campaign aimed at protecting workers from the dangers of falls in construction. Last year in Region 1 (New England) OSHA started their outreach program that they are now rolling out throughout the nation. We hosted 6 OSHA awareness seminars with OSHA for contractors and had great turnouts. In the past month OSHA held 5 more fall protection outreach seminars to raise awareness in the Boston area.
OSHA Sweeps of residential job sites in Region 1; Mass, Connecticut, Rhode Island, New Hampshire and Maine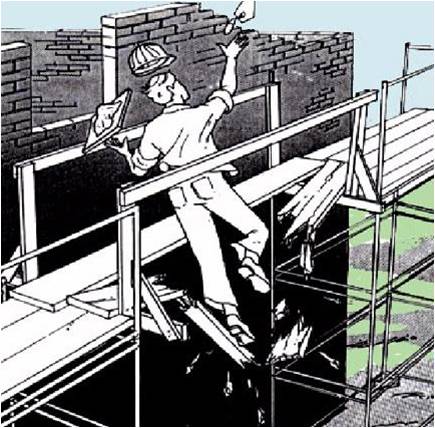 Recently we learned that Region 1 OSHA will be conducting sweeps of residential jobs in Region 1. OSHA was recently seen in the Worcester Mass building department reviewing permit logs. A member of the home builders association in Central Mass saw the activity. OSHA had discussions about riding with building inspectors to visit residential job sites.
It is hard to know exactly when and where enforcement officers will show up. However it appears that OSHA is first providing outreach to a region and then they they will begin enforcement. The Region 1 outreach and enforcement program is well underway in New England. We are receiving several calls about OSHA visits on fall protection. In addition in our Fall Protection Trainings there is always one or two companies who have been visited by OSHA for Fall Protection violations in the previous 6 months. Today we had a contractor in our fall protection training who said he came because of the recent fines to Mass contractors form his area.
The OSHA website has posted a new link to their main webpage regarding the effort. They call it Preventing Falls in Construction; Plan, Provide and Train.
Plan ahead to get the job done safely
PROVIDE the right equipment
TRAIN everyone to use the equipment safely
We predict that OSHA will aggressively enforce in Region 1 (New England) this spring and beyond. In other regions we predict they will start with outreach programs for a short time and follow up with aggressive enforcement currently underway in New England. It is clear that OSHA is focusing on the residential sector more than any other time in recent memory. The large number of injuries and deaths from falls has become their number one priority.
For help on how to get up to speed and comply with the Fall Protection Directives contact Mark.