Hello guys. The calls keep coming in from contractors visited by OSHA. Today I learned of four OSHA site visits in the North Shore area around Beverly and Andover Mass. This comes on the heels of the recent OSHA Fall Protection Awareness seminar a few weeks ago. The promised sweeps are well underway as the spring season progresses. By coincidence there happens to be an OSHA office in Andover.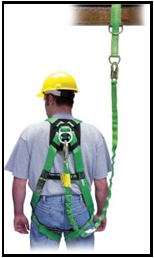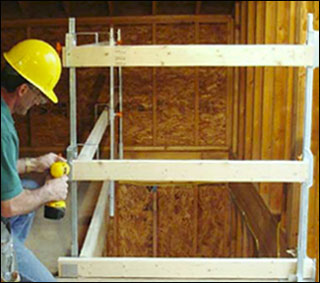 Contractors need to start thinking about how they are going to be ready if an OSHA enforcement official rides by their job site. Here are is a quick list of items to consider on your site;
Keep your job site in a clean an orderly manner
If on roofs above a 4 pitch use anchor points, harnesses and lifelines
If you do not use harnesses use guard rails
When setting ladders make sure they are 3 feet above the roof edge and on stable ground
Don't use ladder jacks with ladders over 20 feet
If you use ladder jacks over 10 feet makes sure you are tied off from above
Wear hard hats and safety goggles
Make sure scaffolding is set properly with planking
Set ladders at the right angle
Don't climb scaffolding bracing
Don't use the top steps of your step ladders
Use of ladders and step ladders within the manufacturer's parameters
Use guard rails on your pumps and do not forget the ends
Cover skylights in the work area
Guard rails on landings, stairs and ramps
Access to structure in elevation is more than 19"
Rails across large openings on upper levels
Don't set ladders or staging within 10 feet of power lines
Go over fall protection with your team and make sure they understand that their safety depends on safe practices. Your team includes your employees and subs. The general contractor is responsible for all safety on the job. Don't overlook your subs because the general can be fined along with subs who do not work safe. OSHA is requireing that contractors train their workers on fall hazards and protection. The general should train the employees and the subs are responsible for their own employees. The training must be documented. Be leery of hiring subs who do not want to follow the required OSHA standards in their work practices. Be careful of exposing workers who are not trained to fall hazards.
The above list is not everything however I hope it helps you prepare to keep your tema safe and avoid OSHA from visiting your site. For more in depth training join us at one of our upcoming training sessions.
Fall Protection Training on 5/22/2012 in Andover at Brockway Smith, 3 CEU's
Fall Protection Training on 6/8/2012 in Mansfield at National Lumber, 3 CEU's