Many residential contractors are unaware that they can be fined by OSHA along with a sub contractor working unsafe on their job site. If OSHA stops at the General Contractors job site and cites a painting or roofing contractor for fall protection violations the GC may also be fined. OSHA states that it is the employers responsibility to ensure that all workers (employees and subcontractors) have safe working conditions. OSHA look at subs as workers.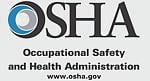 This question often comes up in our OSHA Fall Protection classes. OSHA can issue fines to multiple companies on a residential job site. The company who has the contract with the consumer for renovations or home improvements is deemed the general contractor. This includes gc's, remodelers, subs acting as generals and sole proprietors who sub out the specialites like siding, painting, roofing and gutters.
In the OSHA Standards Manual there is a section 1926.16 Rules of Construction that explains that the prime contractor is reponsible for compliance with all standards whether or not the work is subcontracted.
Excerpts from the section;
"the prime contractor assumes all obligations prescribed as employer obligations under the standards contained in this part, whether or not he subcontracts any part of the work.
1926.16(c)
To the extent that a subcontractor of any tier agrees to perform any part of the contract, he also assumes responsibility for complying with the standards in this part with respect to that part. Thus, the prime contractor assumes the entire responsibility under the contract and the subcontractor assumes responsibility with respect to his portion of the work. With respect to subcontracted work, the prime contractor and any subcontractor or subcontractors shall be deemed to have joint responsibility.
Here are some tips for consideration to help to make sure the subs you hire on your project do not subject you to OSHA fines.
In your subcontractor agreement include a provision that subs are required to follow OSHA safety standards on your project.
Ask subcontractors to provide a copy of their safety manual and training of their workers.
For roofing, painting, siding, gutters or subs working at heights of 6 feet or more above lower levels require proof of a fall protection plan. Note; this request is extemely important now because of OSHA's vigorous national fall protection campaign.
Ask for proof that their employees have been trained on fall protection.
On RRP Lead jobs (pre-1978 target housing) ask them to provide proof of compliance with the medical monitoring and respiratory standards. Contractors in Mass are required to have medical monitoring and respiratory plans in place for their workers.
Require subs to wear hardhats
Require subs to wear safety google
Also make sure they have workers compensation coverage for all their workers. Many states have inspectors visiting job sites to make sure that workers are covered under workers compensation.
For assistance with developing a safety manual, fall protection, medical monitoring, or respiratory plans, OSHA 10 training, fall protection training and getting your subs on board contact Mark.