EPA recently fined several landlords and businesses for not complying with lead based paint notification rules. The landlord fines were for failure to disclose the lead based paint histories in their properties. Under the Residential Lead Based Paint Hazard Reduction Act of 1992 landlords are required to provide tenants with the Protect Your Family From Lead in Your Home pamphlet.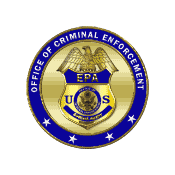 Note; these are not fines for violating the Renovate Repair and Painting Rule (RRP). The RRP Lead Rule does require that all landlords adhere to the requirements of RRP. According to the RRP Law Landlords must be trained in RRP practices and they must be a certified firm if they are to perform work on their pre 1978 rental properties. This includes any single or multiple unit pre 1978 property they rent out. Most landlords are strongly opposed to the RRP Lead Rule. Very few landlords are trained.
Many contractors and RRP trainers are wondering why there has been no enforcement on landlords for RRP violations. Landlords often hire illegally operating contractors who are cheaper than those who are complying with the law.
Are RRP fines against non compliant landords coming any time soon?
In an article published today in the New American landlords from the following states were fined;
Connecticut Landlord; Douglas Paulino fined $49,700 and Juan Hernandez fined $49,980
Massachusetts Landlord; John Jones fined $30,960
New York Landlord; Wolfe Landeau fined $20,000
Illinois Landlord; Lester Sykes fined $159,310
See article in the New American published today. Also see contributing article from CNSNEWS.COM
We provide RRP Training for Landlords, Property Management Companies, House Flippers, and Realtors/Banks who direct repairs on pre 1978 properties. Training in Massachusetts, Connecticut, New York, New Hampshire.
Click here for more information.