A contractor from Cape Cod recently posted that he has not seen OSHA enforcing Fall Protection compliance. In our conversation he said he and other contractors are frustrated that they follow the rules but they see so many not doing the same.
Much has been written and announced that OSHA is agressively promoting education, compliance and enforcement of the OSHA Fall Protection directive. Many OSHA enforcement initiatives were implemented in the past year. Contractors who were found in non compliance months ago are starting to show up in press releases on a daily basis.
In a recent post on LinkedIn NARI Eastern Ma & Cape Cod group a Region 1 OSHA official said
"See attached Article if you think OSHA does not inspect residential projects."
I surmise that this brief OSHA statement is aimed at the hundreds of contractors who are doubting that OSHA is serious about the Fall Protection Directive underway. Many contractors are apathetic or unconcerned with OSHA enforcement. However, according to reported OSHA statistics thousands of falls occur every year in the residential construction industry leading to injuries and deaths. Until the industry significantly reduces these numbers OSHA will focus its enforcement efforts in the areas witht the highest frequency of injury and death.
Informing and educating the residential construction industry with the facts....not rumors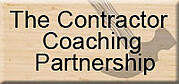 The Contractor Coaching Partnership, Inc will continue to post relevant press releases so contractors can see for themselves what is actually happening on the enforcement front. We know contractors are busy and they do not always have the time to thoroughly check out rumors. If you know contractors who fall prey to rumors or are to busy send them a link to this blog to help them stay informed. If you have sub contractors who you are trying to convince to get on board with safety (so you do not become the receipient of a fine for their unsafe work) send them a link to our blog or they can contact me for more information. Our mission is to help contractors learn how to work safe, reduce the amount of injuries, be informed with the facts, keep insurance costs low and help comply with OSHA Standards.
Here is the total LinkedIn post so you can learn for yourself whether or not OSHA is following through on their directive. This on refers to an article in the Lowell Sun in Lowell, Mass.
To learn more on how to get up to speed on what you need to do check out our Fall Protection Training Course.