Painting Contractor College Pros was fined $7200.00 and agreed to perform 65,000 worth of work in Cambridge for failure to notify customers about lead hazards on 41 jobs. The violations were in Connecticut, Maine, Massachusetts and New Hampshire.
This enforcement action was for violating the Pre-Renovation Disclosure Rule in 2008-2009. The violations predate the the RRP Lead Rule which went into effect on 4/22/2012. Many contractors and RRP trainers are waiting anxiously to see when the EPA is going to go after contractors and landlords who are not in compliance with RRP rules.
When is the EPA going to start doing its job by enforcing non certified contractors for not following the practices? When is the EPA going to do their job enforcing landlords who own and rent out pre 1978 properties? The EPA said they had over 750 RRP work violation cases in the works, where are they? Where are the results of these cases? Who is accountable for the results?
Thousands of contractors have paid the money to be trained, bought the equipment, created paperwork collection systems, increased their insurance, certified their firms and more. Now in a tight economy consumers are often times hiring those who chose not to comply creating an unlevel playing field.
Here is the EPA Press Release: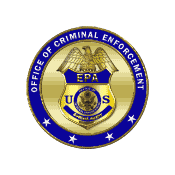 Painting Company Fined for Failure to Notify Customers about Lead Hazards in New England
(Boston, Mass. – Aug. 28, 2012) – A national house painting company with offices in Woburn, Mass., has agreed to pay a $7,200 penalty and to spend $65,000 on an environmental project at a school in Cambridge to settle claims by the US Environmental Protection Agency that it failed to provide required lead hazard information to home owners in four New England states on 41 occasions.
According to a settlement filed recently, College Pro Painters failed to provide EPA's lead hazard information pamphlet to at least 41 owners and adult occupants of pre-1978 housing before beginning painting projects at units in Connecticut, Maine, Massachusetts, and New Hampshire. This was in violation of the federal Pre-Renovation Rule, and the Toxic Substances Control Act.
In addition to paying the penalty, College Pro will spend $65,000 to replace or restore 79 windows that likely contain lead paint at Congregation Eitz Chayim (Harvard Hillel Children's School) on Magazine Street in Cambridge, Mass.
College Pro, an interior and exterior house painting company based in Maryland, had more than 300 franchisees operating in 27 states as of 2009. All of the work at issue in this case was performed by College Pro employees or contractors, not by franchisees.
The Pre-Renovation Rule aims to educate owners or occupants on how to minimize their exposure to hazardous lead dust that is often generated during painting projects conducted in older homes. The Rule requires that companies notify owners or occupants before starting work in homes built before 1978 that disturbs more than six square feet of interior or 20 square feet of exterior painted surface and that they provide them with an EPA-approved pamphlet with information about lead paint hazards and necessary precautions. Exposure to lead is particularly harmful to children under six years old and to pregnant women.
In June 2006, EPA's New England office sent letters explaining the Pre-Renovation Rule to more than 600 painting companies, contractors, and remodeling firms in New England, including College Pro. In 2007, EPA began inspecting several of those entities who had received these letters.
This case stems from an Oct. 2009 inspection of College Pro's New England offices in Woburn. EPA's inspection and follow up information gathering showed that College Pro failed to provide the EPA lead information pamphlet to the owners or occupants (or mail the pamphlet to the owners during the time limits required) on at least 41 occasions - 28 in 2008 and 13 in 2009. The lead abatement project in Cambridge must be completed within 150 days of the agreement.