In a recent article from Small Business Trends contractors again have the lowest survival rate of all business sectors. In our 25 years in the construction industry it seems that contractors are usually at the top of the "going out of business" list.
Reversing the failure trend in 2013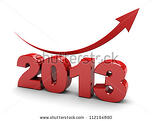 The question is what needs to change in our industry to reverse this reality? And then knowing what needs to change will contractors embrace that change in a fruitful way to reverse the trend?
Nice guys don't always finish first: you may have noticed through the years that most contractors tend to be good guys, great craftsman, gifted mechanics, artisans, battlefield generals and technicians first and business people last. In times of plentiful work like 2002--2006 just about everyone can stay busy. It didn't matter too much if you were good at business or not as work was plentiful for all. As the saying goes "even a blind squirrel can find a nut" when things are so bountiful.
But when the economy slows down the contractors who are busy are not always the best or most capable craftsman. Instead they are contractors who are simply more proficient at business development and running thier business like a business.
I suspect that those of you who are just getting by right now know what I am going to say next. Observing hundreds of contractors I have come to the realization that many of you who are on the margin have a general idea of what you need to do to improve your business. For whatever reason you just haven't done what is necessary, yet.
Ask youself some straight forward questions:
Why haven't I taken action to learn essential business basics?
Am I afraid of ............? (List all the things you are afraid of)
Am I embarrassed to learn what is necessary in business because someone may find out what I did not know?
Where and when should I start?
Do I want to learn how to be or be a real businessman
The basics to succeeding and reversing the failure trends requires planning, business education, the adoption of systems and persistent action.
Business Essentials
Basic Business and Financial Planning: you know your numbers and the true cost of doing business.
Marketing: you consistently attract good prospects
Estimating and proposal systems: your strategic estimating procedure coupled with professional proposals
Sales process: you are proficient at turning your prospects into clients.
Production systems: you and your selected team are proficient at building what you sold.
Where to start?
Many successful contractors will tell you they started succeeding when they decided to put down the belt either part time or for good. Then they began the education process to learn the essentials of sound business practices for contractors. The success minded contractors often select mentors, read books, attend specific education seminars and hire a coach to guide the way. With 2013 right around the corner maybe now is a good time to start on your road to success and help reverse the trend.
Announcement: We (Shawn McCadden and Mark Paskell) are running a 5 week business training program for Remodelers and Contractors starting in late January at National Lumber in Mansfield, Ma. Contact us to be added to the roster.