Today we scheduled the Remodeler Business Success Program to begin on Febriary 5, 2013. The program will be taught by Shawn McCadden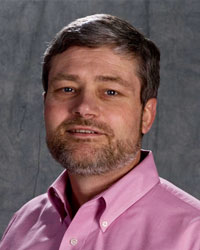 and myself at the National Lumber Education Center in Mansfield, Mass. The program will focus on the core business essentials that every remodeler and contractor needs to run a successful construction business. The seminars are designed and scheduled in sequence to build upon one another. Resulting in a cradle to grave process for a contracting business. This is a great way for remodelers, home improvement contractors and trades to start of 2013 and the program will be completed by March.
Here is the topic lineup:
Workshop #1: Finances for non-accountants: Understanding Margin, Markup, Sales Volume and Break Even. Determining the true cost of being in business. How to price your work for profitability and long term success so you will have confidence asking for your price.
Workshop #2: Marketing: Choosing and targeting the right Customers and Project types for your business. Importance of developing your strategy before your tactics. Tactics to support your strategy. How to predict, track and determine ROI. Making improvements using what you learned from your marketing efforts over time.
Workshop #3: Know what your selling before you sell it: Strategic estimating, managing allowances and predicting cash flow requirements for each project. Creating professional proposals that help sell the project and at the same time make sure your team will have what they need to install/build it profitably on their own.
Workshop #4: Bonus workshop Mass vs EPA RRP Differences: This free workshop is for those who sign up for the other 5. Here I will go over the changes in the EPA and Mass RRP Laws since they became efffective. We will cover the EPA amendments, numerous Mass differences and much more. This workshop is a BONUS workshop and is free if you sign up for the core 5 sessions.
Workshop #5: Smart Selling for Tough Times: You decided what to sell, you know how to price it profitably and your marketing attracted the right prospect. Now in the sales process you must confirm your marketing message is true and turn qualified prospects into repeat and referring customers who value what you offer and how you deliver their project.
Workshop #6: You Sold It, Now You Have To Install/Build It: Successful sales to production handoff strategies. Staging the project before it gets started. Managing the project, cash flow and the customer. Eliminating the punch list and collecting the final balance. Using "live job costing" to help maximize profitability and improve the next estimate.
Before the holidays schedule your seat for this January-February Remodeler Business Success Program and get off to a great start in 2013.
Click button register and reserve your seat.