Are you confident your asking price is the right price for your remodeling services? Do you know what is the right price for your services?
Remodelers and contractors face consumers emboldened with the belief that contractors' services can be negotiated down without much effort.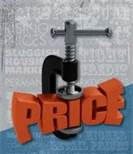 Unfortunately, too many remodelers and contractors are helping consumers solidify this belief by dropping their price at the first mention of "your price is too high" or "I have another price that is lower". Often times contractors drop the price without knowing their true costs of doing business. When this happens contractors end up buying the job, working for little or nothing, loosing money or having bad cash flow.
Remodelers and contractors who have confidence in their pricing and hold the line with consumers tend to know what their true business. This confidence is developed when one is diligent at determining all the true costs associated with being in business and has a basic estimating process that accurately captures the following;
direct material costs
direct burdened labor costs
indirect burdened labor costs
direct and indirect burdened supervision costs
subcontractor costs
overhead: Some overhead items include: office, insurance, phones, vehicles, office personnel, owner's salary
sales cost
marketing cost
Do you have an estimating process that is predictable and easy to follow?
Do you know where to begin to develop an accurate estimating process that ensures you cover all your costs and realize a net profit after all the bills are paid? Learn more at a workshop specifically geared to assist remodelers and contractors seeking to have confidence in their asking price.
Small Business Finances and Profit Strategies for Non-Accountants taught by Shawn McCadden.
Take control of you financial destiny in 2013: know your real costs and then CONFIDENTLY hold the line on your pricing. You deserve to be paid what you are worth.