EMNARI (Eastern Mass National Association of the Remodeling Industry ) will present Joint Center For Housing Studies Harvard U. speaker Kermit Baker at the February 6th, 2013 remodeler dinner meeting. Mr. Baker will be sharing up to date facts and figures on the state of the remodeling industry. Register Today.
Things Are Looking Up For Remodeling in Boston, Mass.
Is your business poised to grow in 2013?
EMNARI has timed this meeting perfectly to coincide with the release of the Remodeling Activity Report Index figures for 2012. This is a meeting you do not want to miss. In order to succeed in this new economy remodelers and contractors need the most accurate and timely information to plan for success in 2013. The RAI report from last fall predicted that remodeling activity would accelerate significantly in the first 6 months of 2013. Remodelers and contractors who attend the meeting will be able to ask Mr. Baker how he sees the future trends in our industry. It is nice to get the facts right from an expert rather than be influenced by rumors.
I hope you can join us on 2/6/2013. The dinner meeting is held at the Crown Plaza in Natick, Mass and starts at 5:30 PM. Register Today.
Kermit Baker is a Senior Research Fellow at the Joint Center and the Project Director of the Remodeling Futures Program. Baker is also the Chief Economist for the American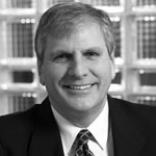 Institute of Architects in Washington, D.C. In this capacity he analyzes business and construction trends for the U.S. economy, and examines their impact on AIA members and the architectural profession.
Baker received his master's degree in Urban Planning from Harvard University, and holds a Ph.D. from Massachusetts Institute of Technology in the same field.