OSHA Fall Protection Fines were levied against a Milford Conn. roofing contractor working on a home in Milford, Connecticut. The contractor was cited for repeat and serious violations and faces a total of $44,880 in fines.
Fall Protection Training at Ring's End Lumber on 2/7/2013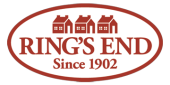 We will be training contractors OSHA Subpart M, X and L next week at Ring's End Lumber in nearby Stratford, Connecticut. It seems every time we are at Ring's End there is another OSHA announcement about a contractor fined for failure to provide fall protection.
The inspection was handled by OSHA's Bridgeport Area Office in November

of 2012. Workers were exposed to fall hazards while working at a height of only 11 feet above the ground without fall protection.
OSHA issued the employer three repeat citations with $37,400 in fines. The contractor was also issued three serious citations with $7,480 in fines for ladder hazards and not training workers to recognize ladder hazards.
OSHA Fall Protection Compliance Date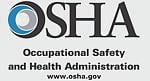 Time is running out on the OSHA fall protection compliance extension. It runs out in March, 2013. Then contractors will have to fully comply with the new directive. Here are the high points of what contractors are required to do to protect their workers:
When workers are working 6 feet or more above lower levels the employer must provide conventional fall protection.
Safety Nets

Guard Rails

Fall Protection Systems (Harnesses, anchor points and life lines)

Employers must train workers how to recognize the hazards

How to erect and use safety equipment.

Employers must document the training and certify the workers

Employers must develop written safety plan.
Note: OSHA says contractors must protect workers on their sites. Workers includes employees and subcontractors. General Contractors who hire trades like roofers, painters or framers must make sure they require subs to work safe. It is possible that the general contractor can be fined in addition to an unsafe sub on their project.
To learn what you need to do work in compliance by March with the OSHA Fall Protection Standard join us for training at Ring's End on 2/7/2013.