OSHA's new 2014 budget proposal requests more money for the whistleblower program while decreasing money for the educational outreach effort. OSHA says it needs more money to hire whistle blower enforcement officers to handle a backlog of complaints from workers. OSHA expects that there will be an increase in whistleblower complaints as a result of there stepped up efforts to encourage workers to report on their employers for unsafe work conditions.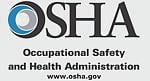 In a nutshell OSHA's overall budget will increase by less than 1%. (569 million to 570.5 million). However with less focus on education and more on enforcement employers will need to make sure they are up to speed on following the OSHA Standards to protect their workers.
OSHA Enforcement Causing Contractors To Seek Training
We are noticing that many of the contractors who are signing up for OSHA Fall Protection, OSHA 10 Certification and requesting asssitance to write their Safety Program/E & H Safety Manual have been visited by OSHA in recent months. Unfortunately many have been cited and fined. One new client from Connecticut was hit for fall protection violations and ended up paying a fine of $12,000 for not having a fall protection training program!
Here are some notable breakout numbers in the OSHA 2014 proposed budget:
$5.9 million more for whistleblower enforcement, a 37% increase over the current budget. They will hire 37 more enforcement officers for this effort.
$2.8 million less for compliance assistance programs, a 3.6% decrease. They will reduce the number of Compliance Assistant Specialists significantly through attrition and reassignment.
$2.1 million more for development of safety and health standards, a 10.5% increase. More standards and regulations.
$208 million for federal OSHA enforcement, the same as the current budget and also the biggest line item in the agency's budget
Increased inspections for the construction industry: OSHA will continue to target construction sites agressively. Special attention will be given to multiple employer jobsites. In residential construction we will see more activity on new homes and and large remodeling job sites. The main focus will be on fall hazards, struck by hazards, electrocution hazards and caught in between. Here is an excerpt from the OSHA 2014 budget proposal that will give you some insight into what is coming.
"Construction is a high-hazard industry, accounting for seven percent of employment, but 17 percent of fatalities in 2010. OSHA has designed C-Target to establish OSHA's presence throughout the construction industry, primarily through inspection of construction job sites with multiple contractors. Studies have shown that C-Target provides a clear and non-arbitrary system for identifying and targeting hazardous construction sites for inspection. In FY 2013, OSHA will conduct 22,000 construction inspections. Also, OSHA's Priority Goal target is to decrease the construction fatality rate to 8.6 by focusing on the four leading causes of fatalities – falls, struck-by, caught in/between and electrocution."
Residential construction is a main focus for Region 1 (New England.) In Massachusetts, Connecticut, Rhode Island and New Hampshire we are already seeing a strong OSHA enforcement effort especially on fall protection. New England is under a Local Emphasis Program for fall hazards where OSHA Enforcement Officers (CHSO's) are required to stop at any job site they ride by where workers are up on elevated levels.
What are your thoughts on OSHA's increased focus on whistleblower enforcement and decreased focus on education?