RRP fines were published this week by the EPA for 17 companies, 3 in New Hampshire. Enforcement appears to be coming back for the spring season.
The Mass Department of Labor Standards who enforce the Mass RRP Law updated their RRP fine list and just posted a contractor fined last week. They now have fined over 65 companies.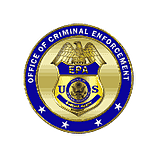 This week, the EPA announced enforcement action against the following companies:
• Groeller Painting, Inc. of St. Louis, Missouri.
• Albracht Permasiding and Window, Co. of Omaha, Nebraska.
• Midwest College Painters, LLC of Bloomfield Hills, Michigan.
• ARK Property Investments, LLC of Richmond, Indiana.
• Henderson & Associates Services of Largo, Florida.
• Home Resources Management, LLC of Columbia, Tennessee.
• Camaj Interiors & Exteriors of Jacksonville, Florida.
• Cherokee Home Improvements, LLC of Church Creek, Maryland.
• Window World of Harford located in Belair, Maryland.
• EA Construction and General Contracting of West Chester, Pennsylvania.
• Roman Builders of Morton, Pennsylvania.
• Accolade Construction Group, Inc. of New York, New York.
• PZ Painting of Springfield, New Jersey.
• Creative Renovations of Brooklyn, New York.
• Reeson Construction of Webster, New Hampshire.
• New Hampshire Plate Glass Corporation of Portsmouth, New Hampshire.
• CM Rogers Handyman of Manchester, New Hampshire.
EPA RRP Fines
To date the EPA has only announced RRP fines for approximately 40 companies nationwide. The State of Mass has logged almost 65 RRP Fines. The EPA has received a lot of criticism for not doing it's job to evenly enforce the RRP Law. This recent EPA announcement will do nothing to convince contractors that the EPA will start doing its job. The recent EPA budget review revealed that the EPA RRP program is losing millions of dollars every year because they have failed to register the projected amount of contractors. The number one reason for this is lack of enforcement and second lack of effective marketing to the public. The majority of consumers in this country have no clue regarding the RRP Law and many of those who do are not do not want to pay for it.
Massachusetts: Is It The Only State in the Country who is actually enforcing RRP?
The numbers do not lie. The Massachusetts Department of Labor Standards is a cash strapped agency that has somehow figured out how to use their limited resources to enforce more RRP violators than the EPA with billions of dollars in their budget.
Contractors in Mass are starting to see RRP enforcement officers on their jobs frequently. On Wednesday I was called by a client who said his project was visited in Spencer. (he was not fined because he had all his paperwork and used the practices.)
Contractors in Mass who have not been trained or who have not Certified their firms are taking a big chance working on pre 1978 properties. If you are trained and not certified you need to apply to the state to become a Lead Safe Renovation Contractor. (This is the new term in Mass to replace the EPA's Certified Firm)
Here are the most recent Massachusetts contractors receiving RRP fines: to avoid fines a contractor needs to be trained, certified as a firm and follow the rule.
| | | | | | | |
| --- | --- | --- | --- | --- | --- | --- |
| CC-CP | RRP | 2/19/13 | LD-13-246 | JCE Construction | Somerville, MA | $1,300.00 |
| CC-CP | RRP | 3/14/13 | LD-13-255 | Capstone General Contracting, Inc. | Worcester | $2,800.00 |
| CC-CP | RRP | 4/2/13 | LD-13-256 | Sturdy Home Improvement, Inc | Indian Orchard | $1,200.00 |
| CC-CP | EA | 4/3/13 | EA-13-258 | Omni Staffing Agency | Allston | $600.00 |
| CC-CP | RRP | 4/8/13 | LD-13-252 | Yan Construction | Bedford, MA | $2,600.00 |
| CC-CP | RRP | 4/8/13 | LD-13-253 | New Century Construction | Newton, MA | $5,700.00 |
| CC-CP | RRP | 4/26/13 | LD-13-259 | John Washiek | Orange | $2,400.00 |