A Connecticut siding contractor, fined by Bridgeport OSHA for fall protection violations, is getting the wrong kind of on line exposure in Google search results. In our fall protection training at Rings End in Stratford one of our students talked about this OSHA on line exposure and his concern that it could cost him business.
Who's checking you out on line? Homeowners, Insurance Companies, General Contractors
If a homeowner wants to check out this company online they will see in the search results on the first page of Google.
If an insurance agent or underwriter wants to know if a company is safe before determining coverage eligibilty and premium they do the same.
If you are a sub looking to work for more General Contractors they are starting to check out the subs they hire. The GC fears that they hire an unsafe sub who is a potential red flag on the job site causing an OSHA inspection.
This is the search result on Google for the Connecticut Siding Contractor;
Then by clicking on the link they will come to the OSHA page with the citation and fine results. This company got hit with 7 Serious Violations.
Violation Summary on OSHA Website
| | | | | | | |
| --- | --- | --- | --- | --- | --- | --- |
| | Serious | Willful | Repeat | Other | Unclass | Total |
| Initial Violations | 7 | | | | | 7 |
| Current Violations | 7 | | | | | 7 |
| Initial Penalty | 15600 | | | | | 15600 |
| Current Penalty | 9360 | | | | | 9360 |
| FTA Amount | | | | | | |
On line exposure is important for residential construction companies. However this kind of exposure will kill business opportunity and more.
Imagine if your project is visited by OSHA and you are fined for not following fall protection standards?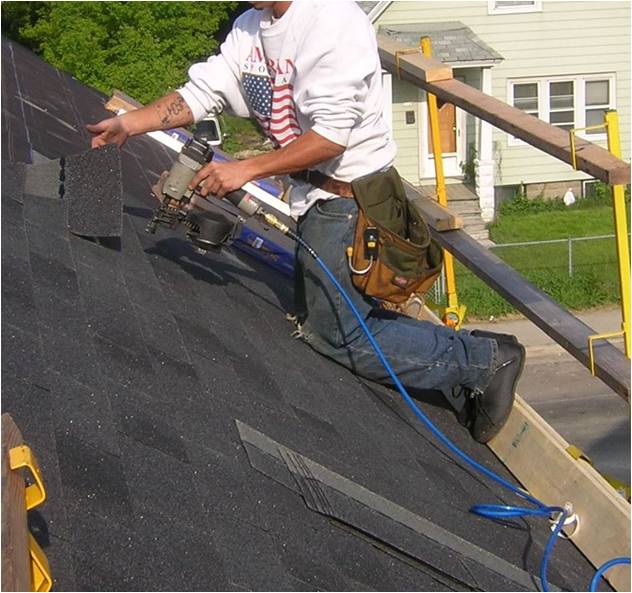 Imagine if you subcontracted roofing, siding, painting or framing and your sub was fined and cited by OSHA?
(Last post; general contractor can be fined along with non-compliant sub under the Multi-employer citation policy)
What will your customer think and say when they find out your choice of subcontractor is unsafe and charged with being a first time or repeat offender?
This exposure is a game changer that all residential contractors need to pay attention to. I have been watching the OSHA enforcement activity results and it is apparent that fall protection violations are number one on the violation and fine list.
In these series of blogs I am hoping that I can help contractors by increasing awareness of what is actually happening in the residential construction industry with OSHA fall protection enforcement.
Be careful who you hire for sub-contract work
General Contractors, Remodelers, Construction Managers and Sole Proprietors and any contractor acting as the general contractor need to be very cautious when hiring sub contractors. If you have a sub who is on the OSHA violation and fine website you could be in for a big surprise. Once a contractor is fined they are in the database and if they are cited again within 5 years they will be a repeat offender subject to fines of up to $70,000.
Avoid the chance of this negative on line exposure by first working safe and following the fall protection standards in your company. Then require your subs to work safe and prove that they are compliant by asking for their written fall protection plan, safety manual and certification of workers. Please be very careful before hiring subcontractors who have been cited and fined by OSHA. They might cause the GC to be fined and also lead to the worse kind of on line exposure that can kill business opportunity.
For help with with what to do to protect your workers and company contact me.