It must stink to be this contractor in Connecticut today. Can you imagine being fined for almost $300,000.00? Worse, can you imagine what it looks like to consumers thinking of hiring you with pending proposals, when they Google your company and the OSHA fines pop up in the search results? OUCH!!!!!!!!!!!!
Here are four search results from a google search of the company...this is not what your potential customer or insurance company wants to see.
OSHA Fall Protection Enforcement Of Residential Contractors On Record Pace in Massachusetts and Connecticut.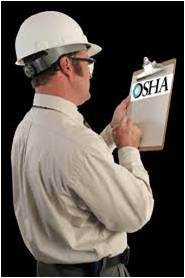 The OSHA fines for contractors for fall protection violations are mounting like never before. This one in Connecticut reports that Gleason Roofing of Enfield intentionally failed to protect their workers on two sites. I have been checking the OSHA enforcement site for Connecticut, Massachusetts and New Hampshire and OSHA visits are way up over last year. I am amazed at the number of residential contractors that are getting nailed every week for not having fall protection. Many of the posted cases are the result of complaints and referrals. This means others are dropping dimes.
Residential contractors really need to pay attention to this increased attention and obtain fall protection training so that they keep their men safe and do not get these huge fines.
We have a few fall protection trainings up on the schedule..
Fall Protection Training 9/19/2014 in Mansfield, Ma.
Fall Protection Training on 9/23/2014 in Waltham, Ma.
Fall Protection Training on 10/3/2014 in Stratford, CT.
From the OSHA press release.......
Enfield, Connecticut, roofing contractor exposed workers to falls
at 2 New Britain sites, faces nearly $300,000 in OSHA fines
Gleason Roofing knew of, but did not correct, potentially deadly hazards
HARTFORD, Conn. – Gleason Roofing Co. deliberately and repeatedly failed to use legally required fall protection for its employees at two New Britain work sites and exposed workers to potentially fatal falls, the U.S. Department of Labor's Occupational Safety and Health Administration determined. The Enfield roofing contractor faces four willful and two serious violations of safety standards and $294,000 in fines.
"These employees were one slip, trip or step away from deadly or disabling injuries. Their employer knew this, yet chose to do nothing about it," said Warren Simpson, OSHA's area director in Hartford. "Falls are the most dangerous hazard in construction work, responsible for the deaths of three Connecticut workers in 2012, according to the Bureau of Labor Statistics. Yet, falls are among the most preventable hazards, but only if employers supply and ensure the use of fall protection. Failing or refusing to do so is gambling with workers' lives."
See the full press release here.....