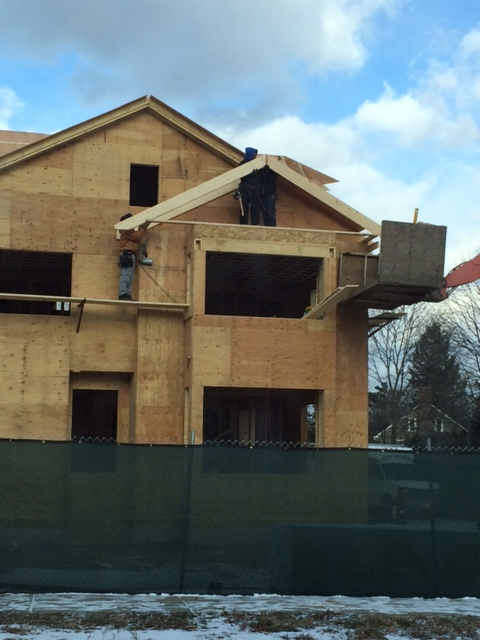 Tonight another set of job site picture came in from a Beacon St. Newton, Massachusetts new home build.
As they say a picture is worth a thousand words.
No wonder why OSHA is focusing on residential contractors.
Here we have no guard rails with staging 10 feet above the ground.
A worker on framing lumber as planks instead of scaffold grade planks.
An illegal man made basket used with the lull.
I think we are going to be busy doing fall protection training and safety programs this year.
Should we start a contest?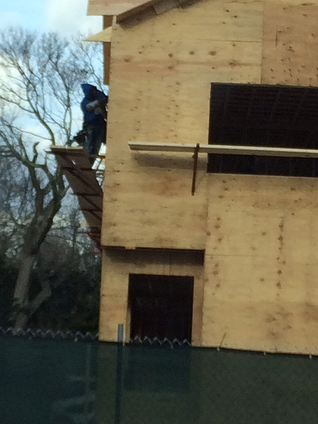 I am wondering if I should start a contest to see who can send in the best live picture example of unsafe staging or fall protection on a residential job site.
Let me know what you think.