The 2023 MA Stretch code significantly impacts the cost of additions, level 3 renovations and remodeling in Massachusetts. I am inundated with calls from my coaching clients and CSL students with questions about what is required and how to interpret numerous sections of this new stretch energy code. I will post often as I learn more about the changes. Please know that this is a very fluid development subject to change once regulators provide guidance.
We will look at some of the language for additions and level 3 alterations in the new regulation handed down by the Massachusetts Department of Energy Resources. Please note the BBRS is not providing guidance for this code and is soon to release a separate 10th Edition based on the 2021 ICC Code Books.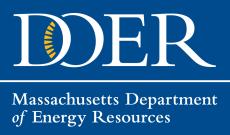 MA Stretch Code text for additions over 1,000 square feet or exceeding 100% of existing conditioned area
R502.1.1 says that if the addition is over 1,000 square feet that the rest of the dwelling unit must comply!
It says that if your new addition exceeds 100 per cent of the existing structure that you must make the dwelling comply.
Let's look at an example job I am currently helping a contractor estimate.
A fire destroyed an garage with room over addition that is over 1,000 square feet. It is located in a stretch code town. The structure must be rebuilt to the new stretch code requirements. The adjacent house has interior damage to a kitchen and other room next to the garage addition. The house kitchen is non conforming and the repair work will trigger numerous code updates in addition to the stretch code updates. One third of the existing structure will be renovated. This work is triggering a level 3 renovation as well as an addition over 1,000 square feet. A HERS Rating must be conducted on the main house dwelling. The house is not air sealed, the windows are old and the insulation is 1990 vintage. The existing house will fail the Hers Rating process. Therefore it must be brought into to compliance. I have conferred with a HERS Rater who told me the house windows will have to be upgraded. The exterior siding on the house will have to be stripped and the wall assembly will have to upgraded with 2 inches rigid XPS. All rim joists will need to be sealed and insulated, attic to R-60 and walls to R25. Essentially this stretch code trigger will require that the WHOLE house be gutted.
Many of you know I am a licensed Public Adjuster and I help contractors with insurance claim estimating. I doubt the insurance company code upgrade (Ordinance or Law) will cover the upgrades.
This code triggered work will be well over $100,000.00.
MA Stretch Code Text for Level 3 Alterations
An example is a project to add a full second story addition to a one story ranch. Over 1,000.00 square feet and the rest of the first floor will have to comply. Items in play are new windows, new wall insulation to get to R-25, new siding, air sealing, heat pump and more. In other words a total gut of the first floor which the owner was not planning on gutting as it is in decent shape.
The HERS rating must be 52 or lower. The cost for the lower level upgrades is well over $100,000.00
What are building inspectors saying?
I spoke with several Building Officials, Architects, Contractors and HERS Raters and they are not up to speed on how to interpret the new requirements. I was informed by inspectors today and two weeks ago that there has been no training for the building officials. I remember in the past when new codes were adopted and put forth, the BBRS held training well in advance of the new code effective date. There was concurrency periods of at least 6 months. The MA DOER has not allowed a concurrency period for the 2023 Stretch Code and very few know how they should proceed. In fact a contractor told me today he could not obtain permits in two towns because the inspectors are looking for guidance on the new stretch code requirements.
What should you do on upcoming projects?
I would strongly recommend in Stretch code towns, that you seek guidance on remodeling projects from a Building Official, HERS Rater or consultant before you price the job. Be sure to let your clients know what is coming.
I would appreciate your comments and thought on the 2023 MA DOER Stretch code. If you have questions or would like help navigating these choppy waters please send me an email.
Please pass this blog post along to your contractor friends and suppliers.