Recently a remodeler called me frustrated that he lost the opportunity to hire a great lead carpenter to help him manage his heavy backlog of work. The qualified candidate asked him how he runs his jobs. Most of the questions were based on the lead carpenter production system. The remodeler explained how he runs his jobs on a day to day basis. However, it became apparent that what the candidate was seeking ( a lead carpenter production system) was not the standard operating protocol in the remodeler's business. This lead provided proof of training and experience that checked out.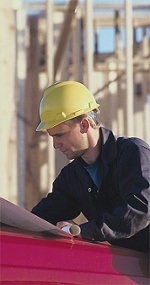 The lead carpenter said he is leaving a job where the company runs projects by the seat of their pants.
During the call the remodeler said he lost the opportunity to land the candidate because he had no production system in place. The candidate said he does not want to leave one nightmare for another and he is sick and tired of being blamed by the homeowner for mistakes made by the business owner.
Many remodeling companies are looking to grow by adding qualified lead carpenters to their team. The challenge is many of the good ones are gainfully employed and out of reach. However from time to time there are situations where companies mistreat their workers, fail to do what they say and a qualified lead carpenter becomes available.
The question is will you be ready if one is on your door step?
In our Lead Carpenter Workshop for Business Owners we go over the list of steps remodelers can take to start the process.
Here are some items to consider to develop and implement a lead carpenter system so you will be ready when one comes your way, you want to attract one or you want to develop your own people.
Create a written plan for implementation including a realistic time line.
Determine what the costs to implement will be and adjust your markup/margin accordingly.
If just starting a business, begin now.
If already in business, consider if you are ready to let go and delegate?
Get your business systems ready to support Lead Carpenters and the Lead Carpenter System.
Do not modify the system to reflect any limitations of your existing business.
Train your employees and yourself on the system, including the benefits.
If looking to hire a Lead Carpenter, use a written job description to determine if the candidate really is a Lead Carpenter.
Start implementing a piece at a time; assume it could take 1‐2 years.
Get feedback about the system from your employees and clients.
Monitor the system's performance right from the start.
Achieve a volume and markup that profitably supports the full system.
Constantly discover ways to improve the system.