We have great paying jobs for qualified Lead Carpenters, Remodeling Salespeople and Home Improvement Sales. Much has been written about the shortage of qualified Lead Carpenters and trades. Now let's add salespeople who can help secure business from the increase in leads caused by strong consumer demand.
Women please apply;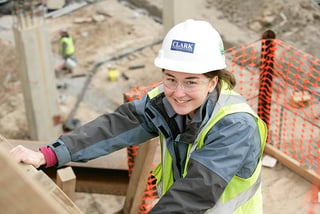 The last three salespeople we have placed were women. I suggest we need to start thinking about making our industry more friendly and enticing for women to join us. I am seeing women salespeople but am wondering why there are so few women in the trades.
Relocation expenses for qualified candidates;
If you are reading this blog or know someone who is great at what they do but they are in a down market or working for someone who is not treating them well we have Boston clients who will help with relocation expenses.
Job openings in the Boston Market;
Currently we have requests from contractor clients to help them find qualified help in the following positions. I am asked every week if I know someone who might be a good candidate. Last year we were able to place a more than 10 people with contractor clients. If you know someone looking for a great job in the residential construction industry we may be able to hook them up with a great company in the Boston, Market.
Lead Carpenter with a Construction Supervisor License
Carpenter
Remodeling Salesperson for high end remodeling, kitchens, baths, additions and general remodeling
Roofing Salesperson
Siding Salesperson
Office Manager
Kitchen Designer and Cabinet Sales to contractors, developers and architects
Painting Salesperson
If you know someone who is seeking a great job opportunity in the Boston Residential Construction market have them contact me.
Phone; 978-422-6354 or email; mark@thecontractorcoachingpartnership.com