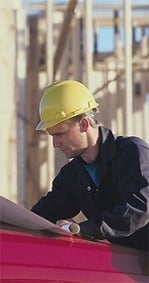 Many remodeler business owners are asking us for help to hire lead carpenters to handle the increase demand for remodeling work. We have placed a few over the past year but right now there are very few candidates. We have learned that few Construction Company Business have learned, developed and implemented the Lead Carpenter System (LCS) Program. As a result companies not having a LCS will not attract qualified candidates.
It may be time for residential construction business owners to take charge of their own destiny and find ways to develop their own people. Also it is imperative that you have a system in place in case you are approached by a qualified lead carpenter looking for a new place to work. As the economy improves and wages increase workers are on the lookout for better working environments. Will you be ready if one looks your way?
The best practice production management system utilized by successful remodelers is call the Lead Carpenter System (LCS). The residential industry is experiencing a nationwide shortage in the carpentry area. The lack of training programs and candidates is preventing construction companies from growing. Using this system allows a company to manage more projects and make more money.
Five major obstacles facing Construction Business Owners seeking to grow using the LCS;
Attracting qualified candidates from a small pool of labor
Many qualified leads are working for someone else who have a LCS in place.
Owners are not educated on LCS and often do not know where to find industry experienced mentors to help them.
Lack of a comprehensive training program for new candidates
Losing out on qualified leads (who want to work for a company that has a training program and LCS in place) because you do not have a system in place.
In order to benefit from the LCS best practice approach owners need to first know what the system entails and the role and responsibilities of the lead.
Most companies and carpenters who call themselves lead carpenters, don't fully understand the roles and responsibilities inherent in the system. As a result, instead of making more money, they often make the costly mistake of adapting bits and pieces of the LCS to their current process instead of revamping their business to support a true LCS.
To help Construction Business Owners we have produced a workshop to guide serious owners who want to adopt this best practice system. Shawn McCadden and I are teaching the Lead Carpenter System Workshop on August 13, 2015 in Waltham, Massachusetts. The seating is limited so be sure to register early.
Lead Carpenter Workshop Agenda